Your Words Become Your World
Running time 1 hour 50 minutes
Trigger warnings Mild language, some adult themes.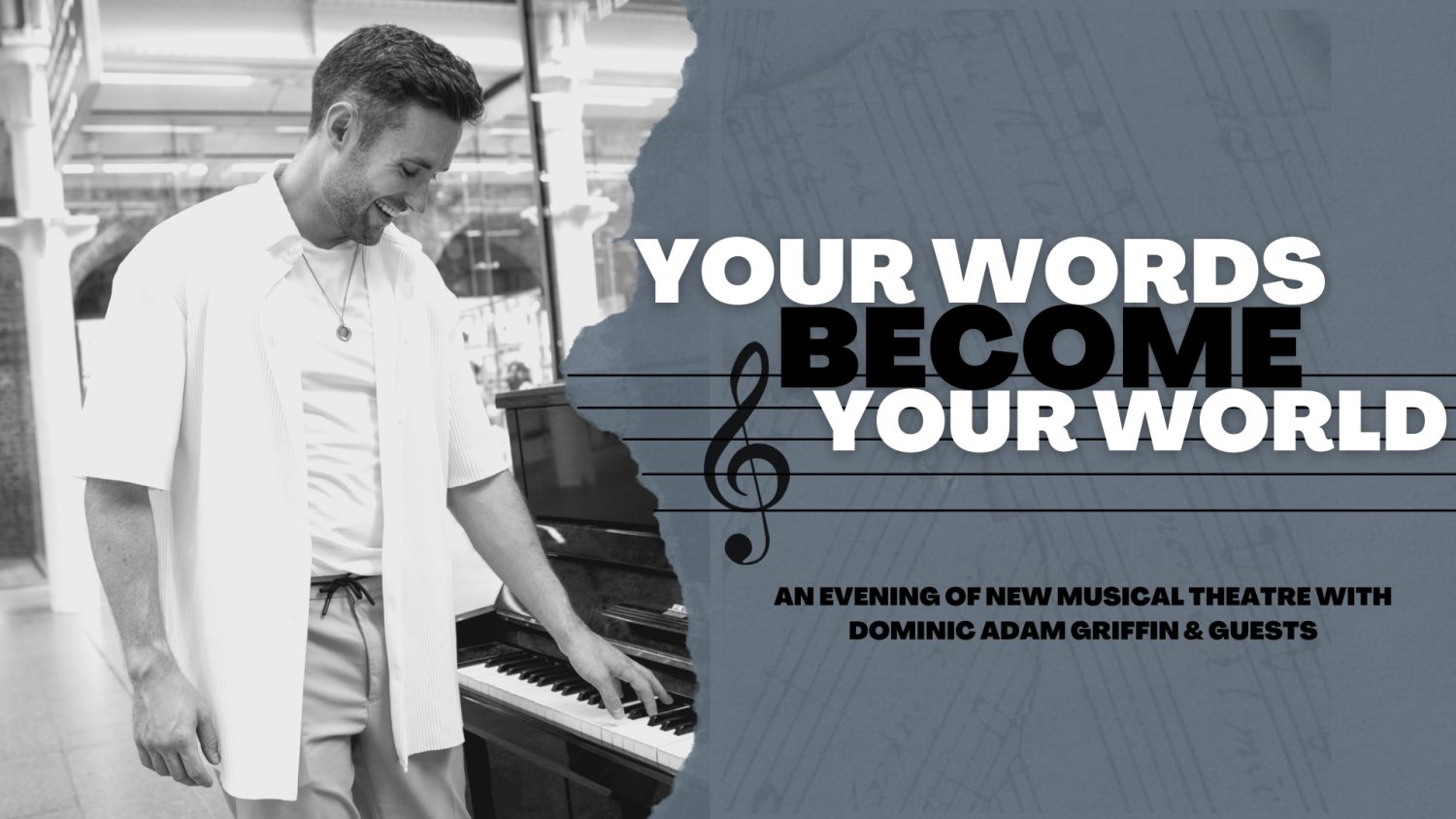 An evening of new music with Dominic Adam Griffin.
Written/Directed by Dominic Adam Griffin
Musical Direction by Tamara Saringer

Cast:
George Arvidson
Tricia Adele-Turner
Liam Dean
Charlie Johnson
Ellie Nunn
Kane Verrall
Alexandra Waite-Roberts
Monique Young
Drums: Lewis Jenkins 
Bass: Dave Rice 
Arrangements: Scott Hayes
Dominic Adam Griffin has been writing for musical theatre for a very long time, but you wouldn't know it, would you? Well now you do. A semi-wise friend told him recently that there is only one difference between people doing it and not doing it – and that is that the ones doing it are doing it. So here he is, at long last, 'doing it'.

Having never been confident enough to really put himself out there as a writer, he decided that 2020 was creatively devoid enough that he would workshop his first musical with friends. Quite honestly, that was a life-changing decision and made him realise that maybe there was something in this. So after years of writing merely as a hobby, Dominic Adam Griffin finally plucked up the courage to invite some friends to have a sing song of his material… but in public this time.
We really hope you'll enjoy listening to his music as much as he's enjoyed writing it.
No guarantees or refunds.