Accessibility at The Other Palace
The Other Palace Access Scheme
To register for our Access Scheme, please complete our Registration Form.
The Other Palace is dedicated to understanding the potential access requirements of all people visiting and working in our venues. We recognise our responsibility to identify barriers to accessibility and undertake to remove these wherever possible.
Please find below access information about your visit, including booking your tickets, getting here, our facilities, accessible performances, and useful information about our venue. If you have any questions, please do not hesitate to get in touch.
The Access Scheme makes it easier for you to book accessible seats and facilities. It will also ensure our customer-facing staff teams have the information they need in order to make sure you can enjoy first-class customer service.
Joining the Scheme will allow you to:
Receive information on any upcoming Access Performances.
Receive pre-visit emails with helpful information that will ensure a smoother theatre experience.
Use our online access booking system. Enabling you to book all your access tickets online, including wheelchair positions, end-of-row seats, and the best-accessible seats.
To become a member of The Other Palace Access Scheme, please complete the Registration Form below.
Personal Assistants
Customers with access requirements who require continuous support throughout their visit in order to be able to attend may obtain a Personal Assistant ticket at no additional cost.
The Other Palace is proud to have been voted Most Accessible Theatre in the 2019 BroadwayWorld UK Awards.
Upcoming Access Performances
Frank & Percy Access Performances will be taking place on: 
Wednesday, 4 October, 2.30pm
Friday, 17 November, 7.30pm
RELAXED PERFORMANCES

Thursday, 19 October, 7.30pm
Please find below an audio introduction for Heathers the Musical that has been written and presented by Veronika Hyks for The Other Palace as part of a pilot project commissioned by the Audio Description Association.

Contains spoilers. 
Access Scheme registration
Please complete the form to apply for registration. If you're applying on somebody else's behalf use your own name and contact details and the applicant's access requirements.
If you have any difficulty filling out this form please contact our Box Office where a member of staff will be happy to assist.
The information you provide us with will help us to provide a better service for you.
The information you give us is protected by the Data Protection Act 2018 and will only be used for the purpose set out in this document.
Please send your supporting document by email: access@theotherpalace.co.uk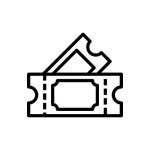 The Other Palace
12 Palace Street, London
SW1E 5JA
The Box Office desk is located in the foyer on the left side and has step-free access via the main entrance on Palace Street.
The Other Palace
12 Palace Street, London
SW1E 5JA
Our Box Office is open from
10am – 8pm Tue to Sat and from 11am – 6pm on Sun.
We can be reached on
020 7592 0302 from 10am – 8pm Monday to Saturday and from 11am – 6pm on Sunday.
Getting to The Other Palace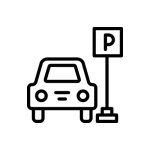 The main entrance to the theatre provides level access from the street and this entrance opens into a fully accessible foyer and bar.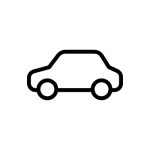 Customers with access requirements can be dropped off at the front of the theatre on Palace Street where they can access the foyer through the automatic main entrance doors.
Blue Badge holders may park right by the theatre on Palace Street (just after the turning for Catherine Place).
The Cardinal Place exit of Victoria is the closest TFL Underground Station and is located approximately 350 metres from the main entrance. This station has step-free access.
Please visit https://tfl.gov.uk for further information on public transport in London.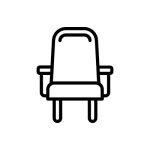 Access to Seating and Viewing Areas
The Theatre auditorium has level access and there are dedicated wheelchair spaces in Row N (the back row of the auditorium which is at ground level). Please note: the rake from Row N to the stage is fairly steep and may not be suitable for vertigo sufferers. Access to aisle seats in the Theatre auditorium involves a minimum of one step. Wheelchair users are welcome to transfer to any seat in the auditorium if they are able to do so on foot. Please contact our Box Office team with any questions at access@theotherpalace.co.uk. 
The Studio has step-free access via a lift from the main foyer and there is space for two wheelchairs on the Studio Floor Level. The Studio has flexible seating and customers wishing to transfer into venue seats can do so on the Floor Level.
Our trained staff members will be available to assist visually impaired customers upon arrival and throughout their visit if required.
An Infra-Red audio enhancement system is available for deaf or hearing-impaired patrons in the Theatre. Please see our hearing loop guide to help you book the best seats for your requirements. Headsets and hearing aid loops are available and should be requested from a member of Front of House staff upon arrival.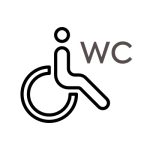 The Other Palace has two accessible toilets. One is located in the foyer area on the Ground Floor. The other is outside the entrance to the Studio and can be accessed step-free via the lift.
There are further standard toilets located in the foyer area on the Ground Floor. Both these Gents and Ladies toilets have step-free access.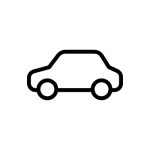 Access to Bar & Restaurant
Our staff are on hand throughout your visit to assist with any purchases you may wish to make.
Please speak to our bar staff who will be happy to assist you.
The Studio Bar and restaurant both have step-free access via the lift.
If you are unable to access the bars or kiosks then please speak to a staff member upon arrival who will be happy to assist you.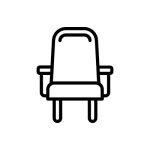 If you need to bring medication, food or drink to manage a medical condition, or medical equipment you are welcome to bring it to the venue. Please ask to speak to a manager when you arrive before going through our security searches.
Please note, we are not in possession of any medical equipment.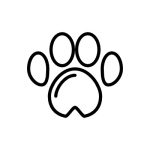 Assistance dogs are welcome in The Other Palace and must remain with you for the duration of your visit.
We advise that those looking to visit a main house performance book into the aisle seats either end of row G as these have extra legroom.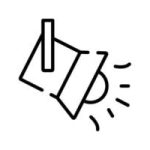 Strobe, Lighting effects, loud noises and special effects
Strobe, flashing lights, loud noises, smoke effects and occasionally pyrotechnics are regularly used during performances at The Other Palace – if you have any concerns or questions regarding a particular production, please contact us for further information before booking your ticket.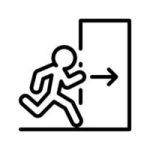 Our front of house staff members are trained in how to assist customers with access requirements in case of an emergency. These staff members will be specifically allocated to assist any customers with access requirements in an emergency situation.
We have evacuation chairs that staff can use to assist those who are unable to evacuate independently or have difficulty using the stairs.
Personal Assistant Tickets
If you cannot attend the event without the 1:1 active support of another person then an additional Personal Assistant ticket will be provided at no extra charge.
We do ask for proof of eligibility to specifically support this and will accept the following documentation:
Front page of PIP Daily Living Component
Front page of DLA High or Middle Rate Care Component
Front page of Attendance Allowance letter (no specific rate)
Evidence that registered severely sight impaired (blind)
CredAbility/ Access Card
Recognised Assistance Dog ID Card
If you do not have any of the above documents then we will require further information about why you would like to apply for Personal Assistant ticket and applications will then be reviewed on a case-by-case basis. Please add any pertinent further information to Anything else you'd like to tell us section in the form above.
Send your supporting documents:
By Email: access@theotherpalace.co.uk
By Post:
The Access Scheme
The Other Palace
12 Palace Street
London, SW1E 5JA
For those customers who are booking for shows within 2 weeks; or cannot post or email their documents, they will need to bring the proof along with them, on their first visit to the Box Office.
Access Terms & Conditions
Access tickets can be collected from the box office; our box office team will be happy to answer any accessibility questions you have about the venue during collection. Please ensure you have a valid form of identification when collecting your tickets.
Access rate tickets are strictly for the use of the named access patron on the booking. The Other Palace reserve the right to check identification against bookings and flag accounts that are in breach of this condition, removing access rates where deemed necessary.
Tickets must be paid for upon booking, we do not reserve tickets.
Exchanges and refunds
Customers who notify The Other Palace at least 24 hours in advance of their booked performance that they are unable to attend due to a reason directly related to their access requirements will be able to either exchange their tickets to another performance or offered a credit note. 
Credit notes are offered at the discretion of the Manager and will be limited to the face value of the ticket, excluding any booking or exchange fees, and cannot be issued once the performance has begun.
To enquire about purchasing Access and Personal Assistant tickets for shows at The Other Palace. please email access@theotherpalace.co.uk or call us on 020 7592 0302.