Running time 1 hour 40 minutes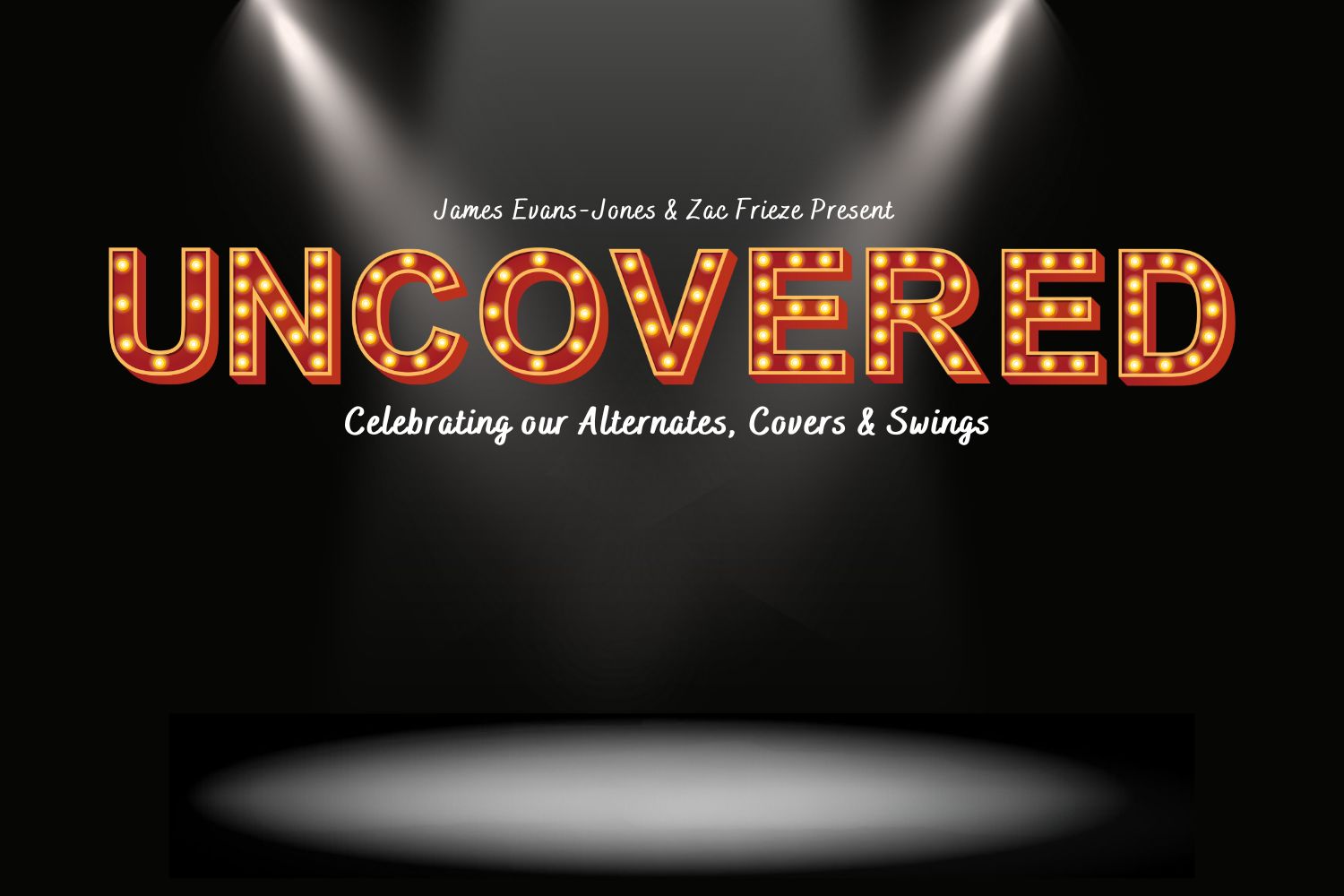 Uncovered, an evening in celebration of the alternates, Understudies and Swings.The backbone of our theatre community.
James Evans-Jones and Zac Frieze team up to present a second edition of this special night of entertainment; a showcase of solos sung by a cast featured in some your favourite musicals such as Newsies, Les Miserables, Phantom Of The Opera, Heathers, Mamma Mia, Bring It On, We Will Rock You and many more. Hear their stories from both on and off stage along with how it feels to step in at a moment's notice and the joys that come with playing these roles.
Join us at The Other Palace Studio, where Uncovered promises a wonderful evening of unmissable Musical Theatre.
Cast & Creatives:
Producer: Zac Frieze (he/him)
Producer: James Evans Jones (he/him)
Musical Director: Josh Winstone
Cast:
Roshani Abbey (she/ her)
Casey Al-Shaqsy (she/her)
Gemma Atkins (she/her)
Connor Carson (he/ him)
Lucca Chadwick-Patel (he/him)
George Crawford (he/him)
Charlotte Kennedy (she/her)
Donald Craig Manuel (he/him)
B Terry (they/them)
May Tether (she/her)