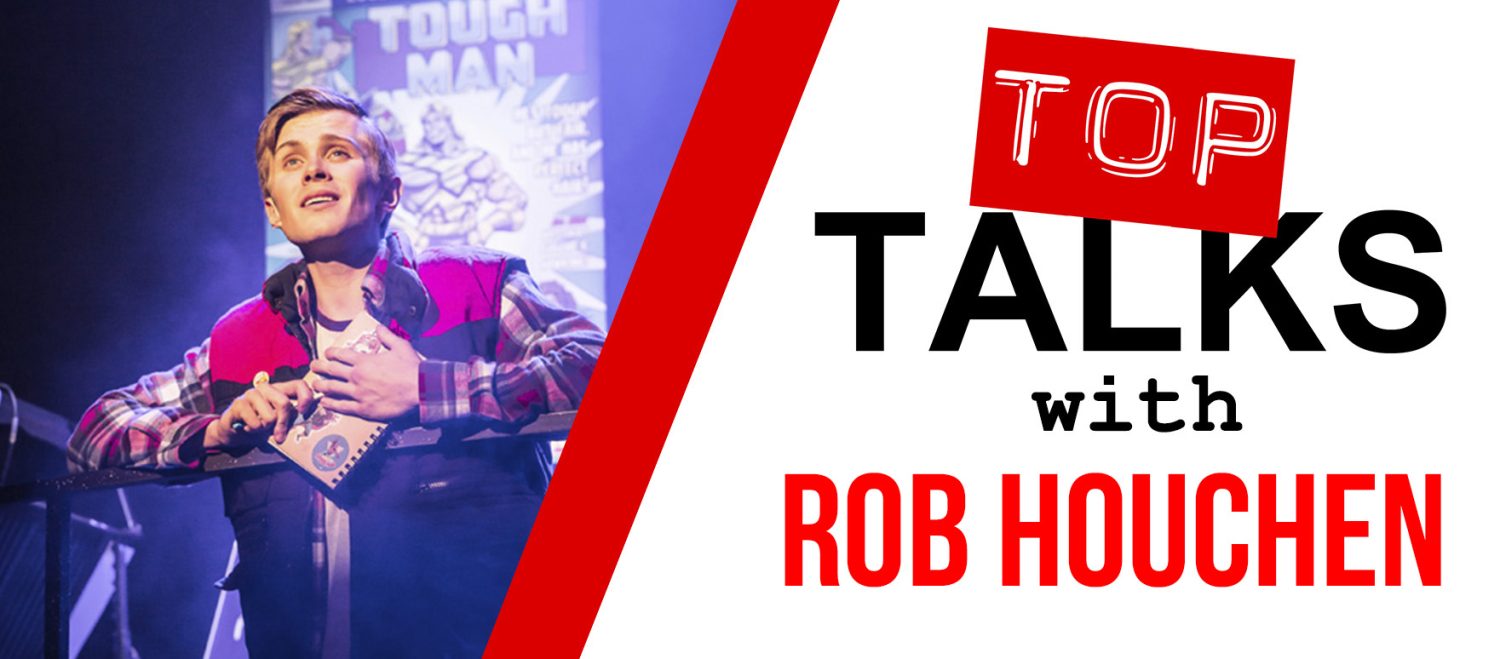 #TOPTalks with Rob Houchen
initially posted on 24 September, 2018
To celebrate the return of EUGENIUS! to The Other Palace, we spoke with the current Eugene, Rob Houchen ( whose other credits include Les Miserables, Titanic, South Pacific), about how he got into musical theatre and his experiences performing Eugene.
From xxmulti_fandowm_editsxx and itswillhealth: How did you get into Musical Theatre? Did you always know you wanted to be an actor?
Rob: I always had art at the forefront of my mind, I didn't do any theatre until I was sixteen and enrolled in enrichment studies after college – me and friends chose a musical theatre option for fun – and I caught the bug!
After some amateur dramatics and a summer school I auditioned for schools and got into GSA at 18!
From @drawntodrummers: Did you feel pressure coming into the second run of EUGENIUS! after Liam Forde and Ben Adams (Palladium concert) to recreate their Eugene's? How have you made the character your own?
Rob: I did feel pressure as you do when taking over any role, but mainly to perform it as best I can and bring my own flavour to it. Liam and Louis were both fantastic and did this wonderfully!
Do you find you share any characteristics with Eugene?
Rob: I love drawing so that's not a far stretch to make in the role. But he's a lot more informed about comic book culture than me. I love Marvel heroes but I think Eugene is a walking superhero dictionary!
From Katie_Kilpatrick: If you could star in any show past or present, what would you pick and why?
Rob: I've always wanted to play George Seurat in Sunday in the Park with George. It's such a beautifully written role – but think I have a few years to wait.
From Julia_Lelwel_x: Have you ever had an on-stage mishap in EUGENIUS! or any other show?
Rob: I've dropped things a couple of times – and Scott Paige's character [Theo] always makes me want to giggle – as Rob – but nothing crazy – watch this space!