The Strange Affair of Herschel Grynszpan
Trigger warnings References to the Holocaust, references to anti-semitism, references to Nazism, adult language, cross dressing, violent language, images of "Kristallnacht" (persecution of the Jews), scenes depicting homosexuality, gunshots and shooting.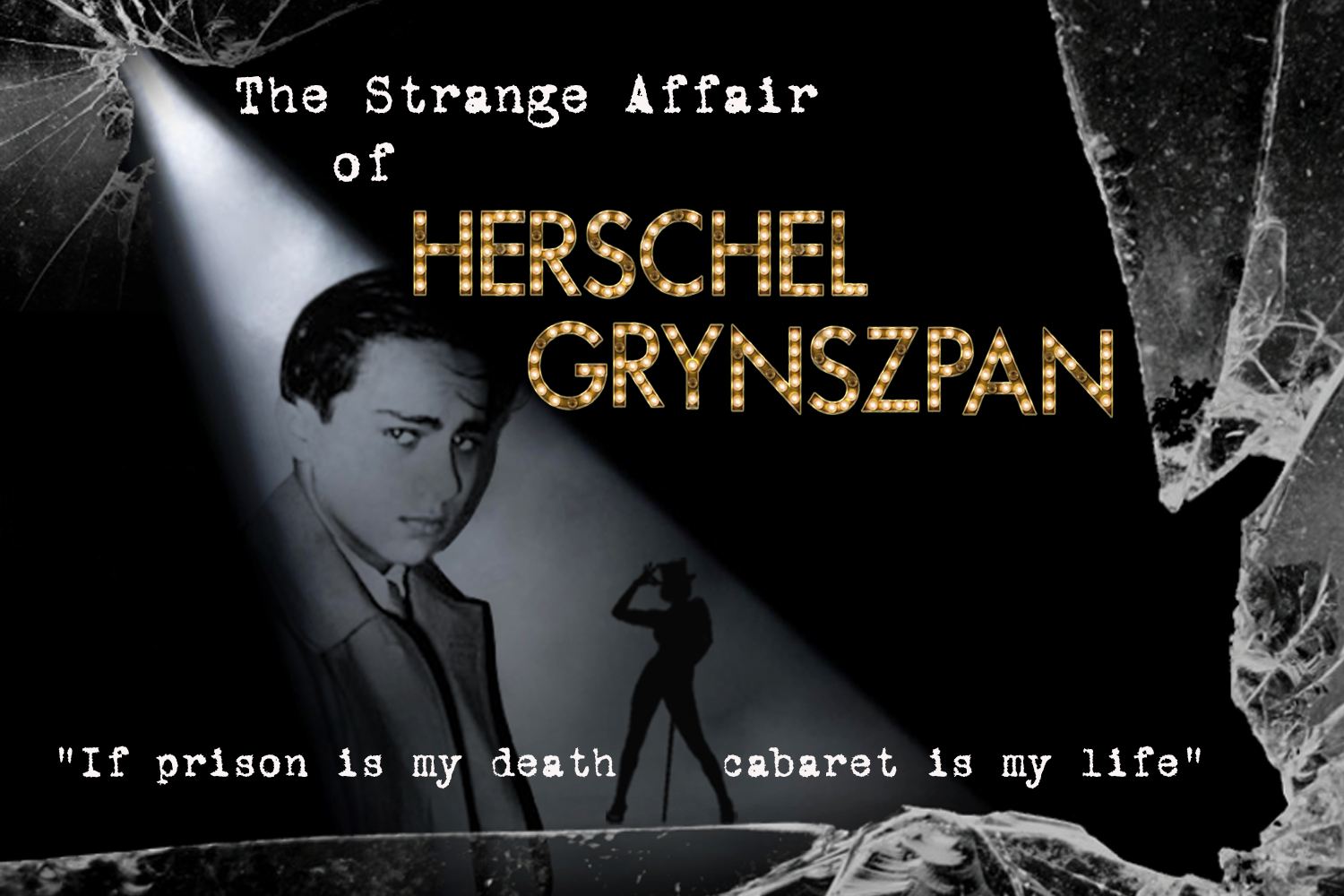 Paris. 1938.
Herschel Grynszpan, at just seventeen, has arrived in Paris having left his persecuted family behind in Hanover Germany. He is frightened, lonely and confused. He is a Jewish refugee in a world that feels increasingly antagonistic to his people. He feels that everyone he loves has betrayed him. He himself doesn't know how to love anymore. Even his beloved cabaret is under threat from the fascists. And then he meets someone who seems to feel the same way he does. But is this man the enemy? When Herschel learns that his family have been evicted to a holding camp in Poland, he feels that he can't take any more. He walks into the German embassy to confront the ambassador. But there is a terrible misunderstanding.
A gun. A diplomat. A shot. Several shots. And all hell breaks loose.
When propaganda minister, Joseph Goebbels, learns of these events he is determined to stage the affair as a show trial with Herschel Grynszpan as the scapegoat. But Herschel does not want to be the boy who started the war. So. What can he do?
He can confess and tell his story. The only way he knows how.
"The Strange Affair of Herschel Grynszpan"
A new LGBQT musical. Based on true events but with imagined relationships.
What might have been. In a staged workshop presentation with original music by Arnoud Breitbarth, and evocative music from the Weimar era in the cabaret scenes. Vintage video projections enhance the story.
CAST
Jack Chambers
Laurie Denman
Aonghas Ewen
Philippa Hogg
Sophie Jugé
Avital Kagan
Madeleine Macmahon
Tristan Pegg 
Killian Thomas Lefevre
and cabaret performer Kamira Obscura
Creatives:
Original Idea and Concept: Linnie Reedman
Book: Linnie Reedman
Composer and Lyricist: Arnoud Breitbarth
Musical Director: Tamara Saringer
Video, Graphics and Sound Design: Joe Evans
Lighting Design: Alistair Lindsay