Running time 1 hour 50 minutes
Trigger warnings This show contains strong language and brief mentions of mature themes such as mental health, racism, cancer and suicide. Viewer discretion is advised.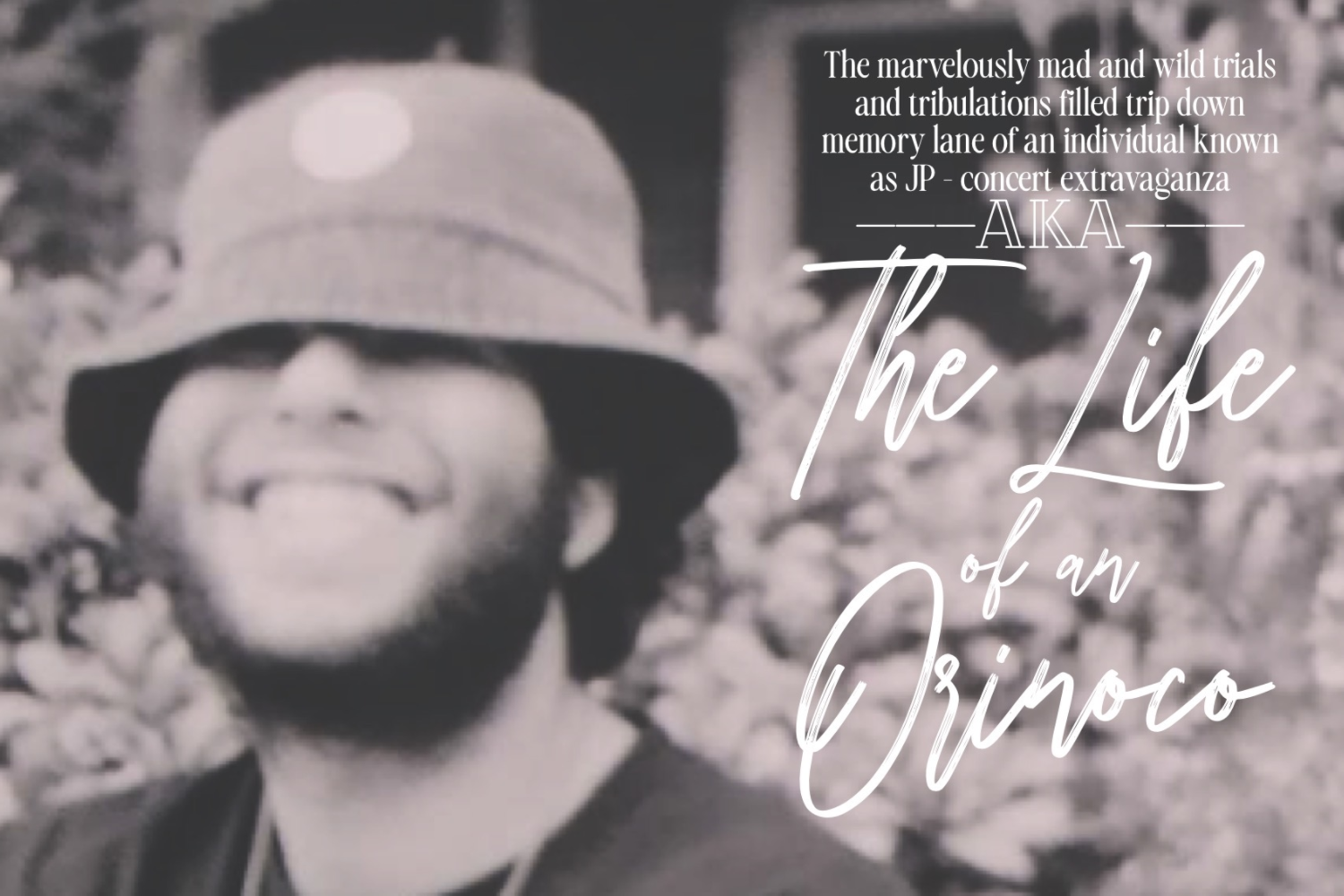 The Life of an Orinoco (aka The Marvellously mad and wild trials and tribulations filled trip down memory lane of an individual known as JP – concert extravaganza) is a fundraising show, with a twist.
The true ongoing story of a new, young, Latino writer and curator, Jean-Paul Mark Shlom in their journey of coming to the UK from Venezuela 10 years ago, living in the country, adapting to a new environment, and how they have begun to create art as a way to tell stories that they would never get to tell, as well as their own. This is an autobiographical jukebox revue combining new works of theatre, poetry, and musical theatre by JP, with works of musical theatre new and old (as well as some non-musical theatre pieces). The ticket sales aim to raise money for JP's first year at drama school.
Orinoco – a beautiful colourful bird native to the northern region of the Amazon.
Creatives:
Curator, writer, and composer: Jean-Paul Mark Shlom (He/Him)
Orchestrator: Ciara Cogley (She/Her)
Performers:
Max Alexander-Taylor (He/Him)
Ashley Goh (They/Them)
Xelia Mendes-Jones (He/They/She)
Jean-Paul Mark Shlom (He/Him)
The Band:
Emmy Davis (Piano)
Ethan Fleming (Percussion/Drums)
Fin Gardner (Guitar)
Shannon Cockle (Cello).