The Curious Case of Lewis Cornay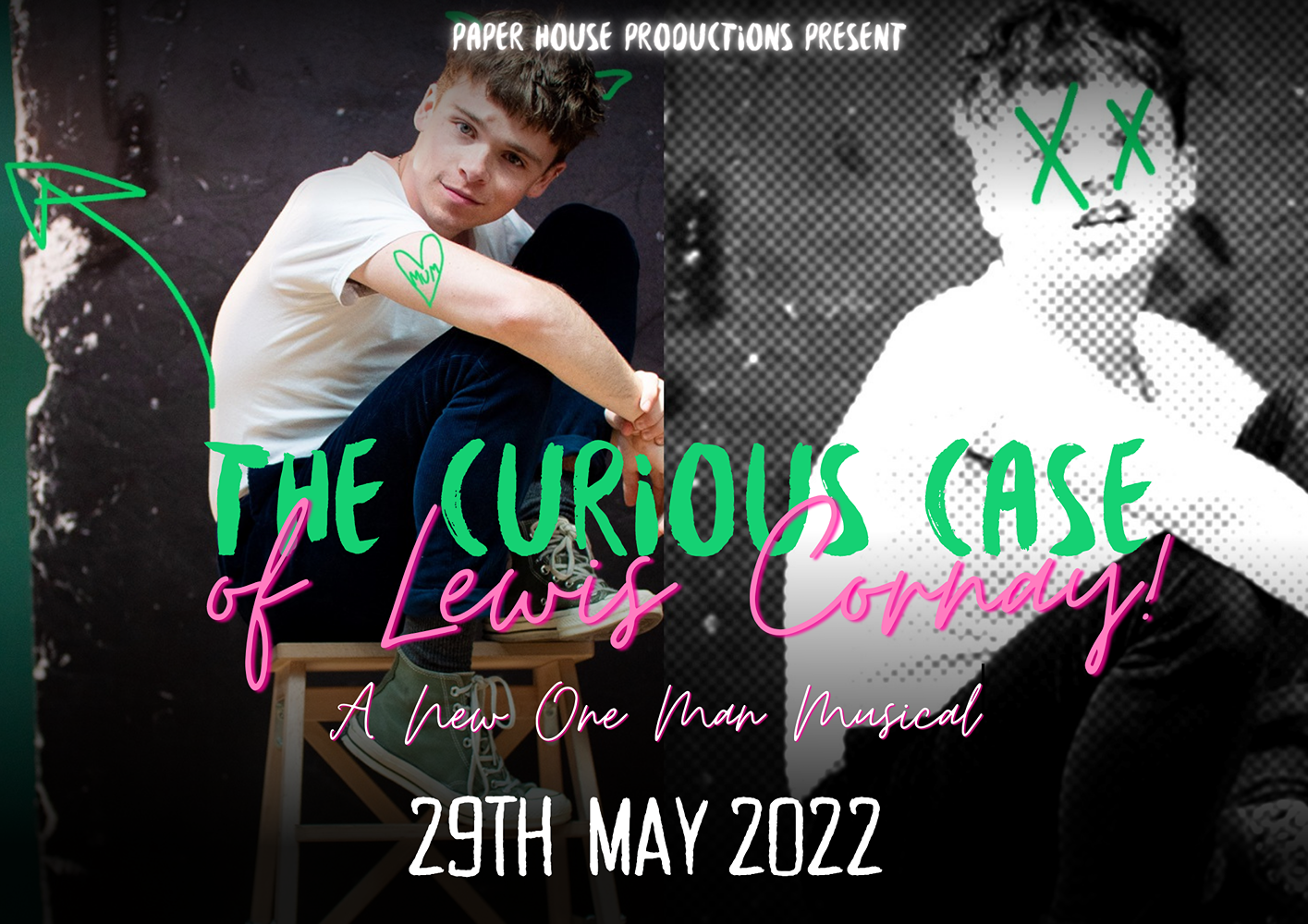 Paper House Productions Returns to The Other Palace with The Curious Case of Lewis Cornay.        
Featuring special guest stars Rob Madge and Grace Mouat!  
The Curious Case of Lewis Cornay delves back through the years of Cornay's life, through the medium of loop pedals, comedy and music- with some very special guests.
Lewis has written all new material from the perspective of his life at important ages. Whether it's a song about the time he was broken up with whilst performing a kids show to thousands of children or his first foray into acting as a child, no stone is left unturned.
You've probably never seen a more self-centered and unnecessary afternoon of self-absorbed hysteria.