Running time 2 hours 30 minutes
Trigger warnings Strong language, bereavement, sexual themes, eating disorders, homophobia.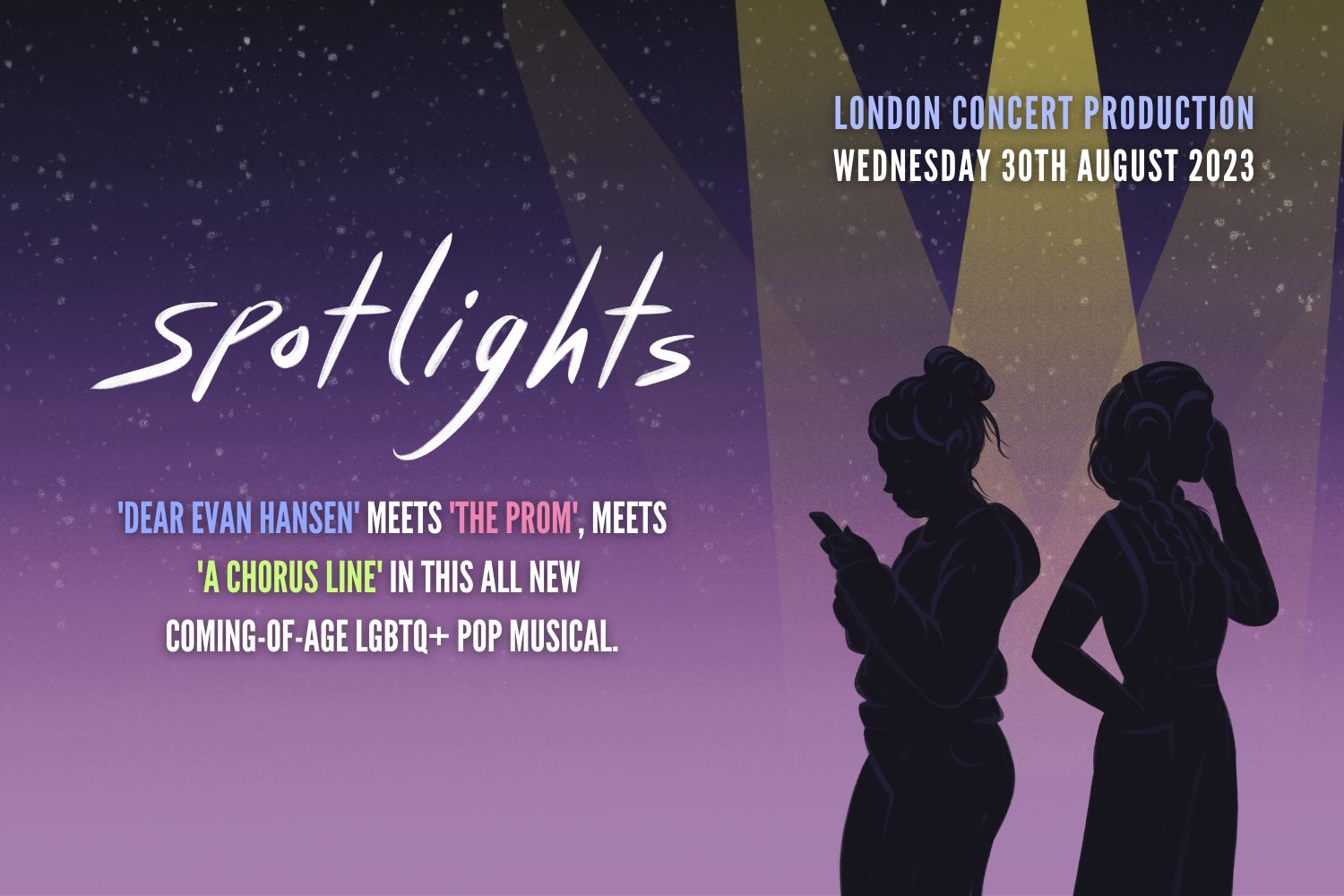 Spotlights is a new coming-of-age LGBTQ+ musical, telling an empowering story of friendship, heartbreak, and self-acceptance, by new and upcoming writers, India Crittenden and Casey Divall.
Paige Mallory, a keen and talented performer, is about to pursue her dreams, moving to London to study at a prestigious drama school, where she meets three new and unexpected friends. However, when tragedy hits her life, she is left yearning for closure. Her friends put aside their differences and unite to guide her through the ensuing depression. Instead, she lets go of the innocent girl she once was and embarks on a journey of self-discovery; until an unlikely admirer confronts her with the brutal truth as to who she's become.
After years of research and development, Spotlights has been workshopped throughout East Anglia to high audience acclaim; leading to an incredibly successful crowdfunding campaign which has, in turn, brought Spotlights to the stage again in Central London.
Creatives:
Writer & Director: India Crittenden
Writer & Musical Director: Casey Divall
Choreographer: Mia Coleman
Cast
Imogen Addison
Rachel Carney
Casey Divall
Georgia Folkard
Evie Forsdicke
Lucas Fox
Caitlyn Frary
Sophie Frear
Judy Martin
Emily Osborne
Lucy Roper
Ellis Rose Rother
Charlie Simpson