Running time 1 hour 40 minutes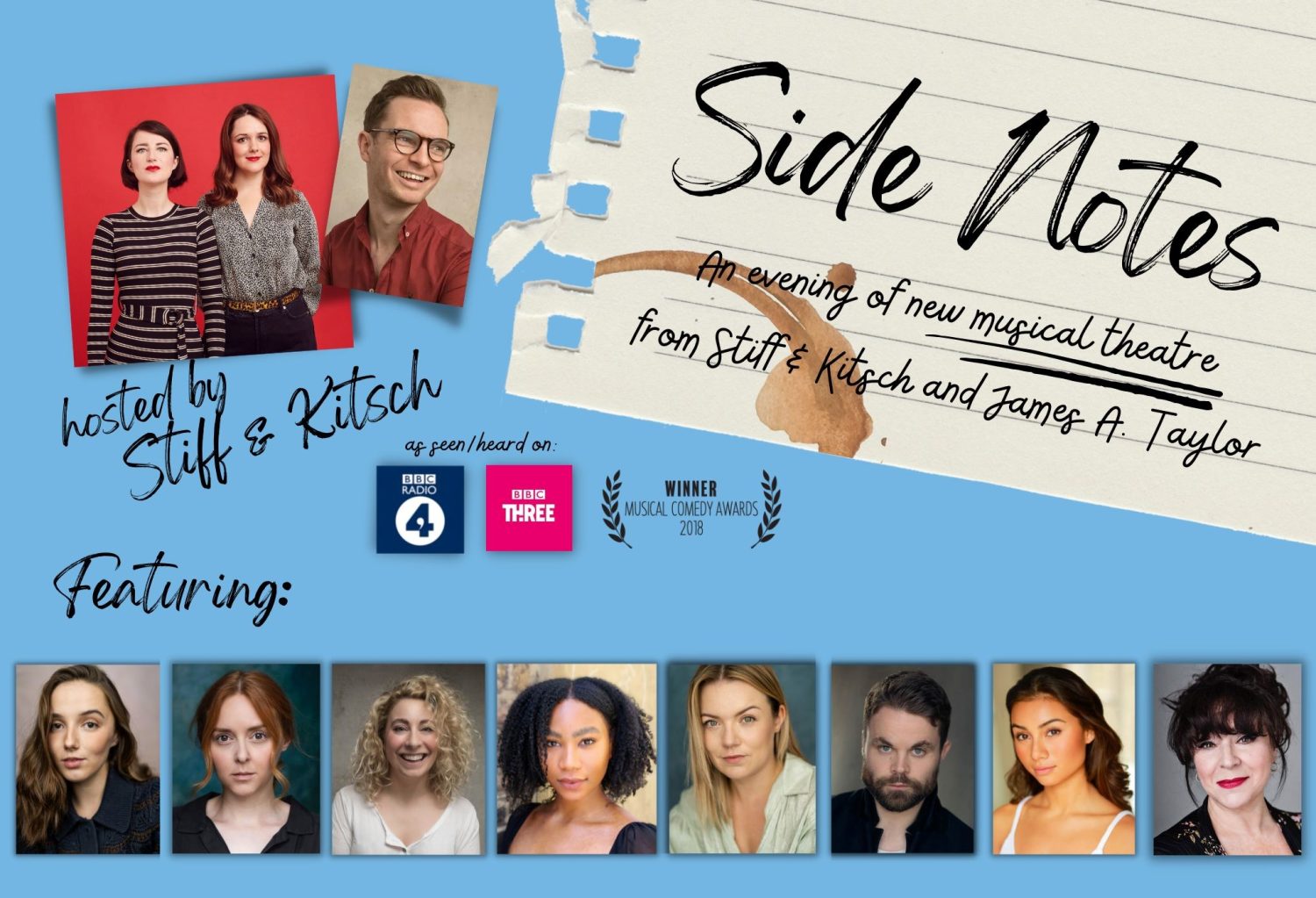 Award winning musical comedy duo Stiff & Kitsch join together with composer James A. Taylor to host an evening of brand new musical theatre, sung by London's top West End talent.
As heard on The Now Show (BBC Radio 4) and following three sell-out runs at the Edinburgh Fringe with their acclaimed shows Adele Is Younger Than Us and Bricking it, Stiff & Kitsch (Sally O'Leary and Rhiannon Neads) are embarking on their next project – a comedy musical for people who can actually sing (ie. not them)
Join them to hear some of their favourite comedy numbers alongside a range of new songs from their musical, as they bring them to the London stage for the first time.
The songs are coming out of the sidenotes and onto the stage.
Cast includes:
Jodie Jacobs
Evelyn Hoskins
Kayleigh McKnight
Peter Hannah
Claire O'Leary
Robyn Rose
Rumi Sutton
Harriet Thorpe
…and more
Creatives:
Lyrics – Rhiannon Neads and Sally O'Leary (Stiff & Kitsch)
Music – James A. Taylor