Sherlock Holmes and The Poisonwood
Trigger warnings Eating disorders, murder, suicide.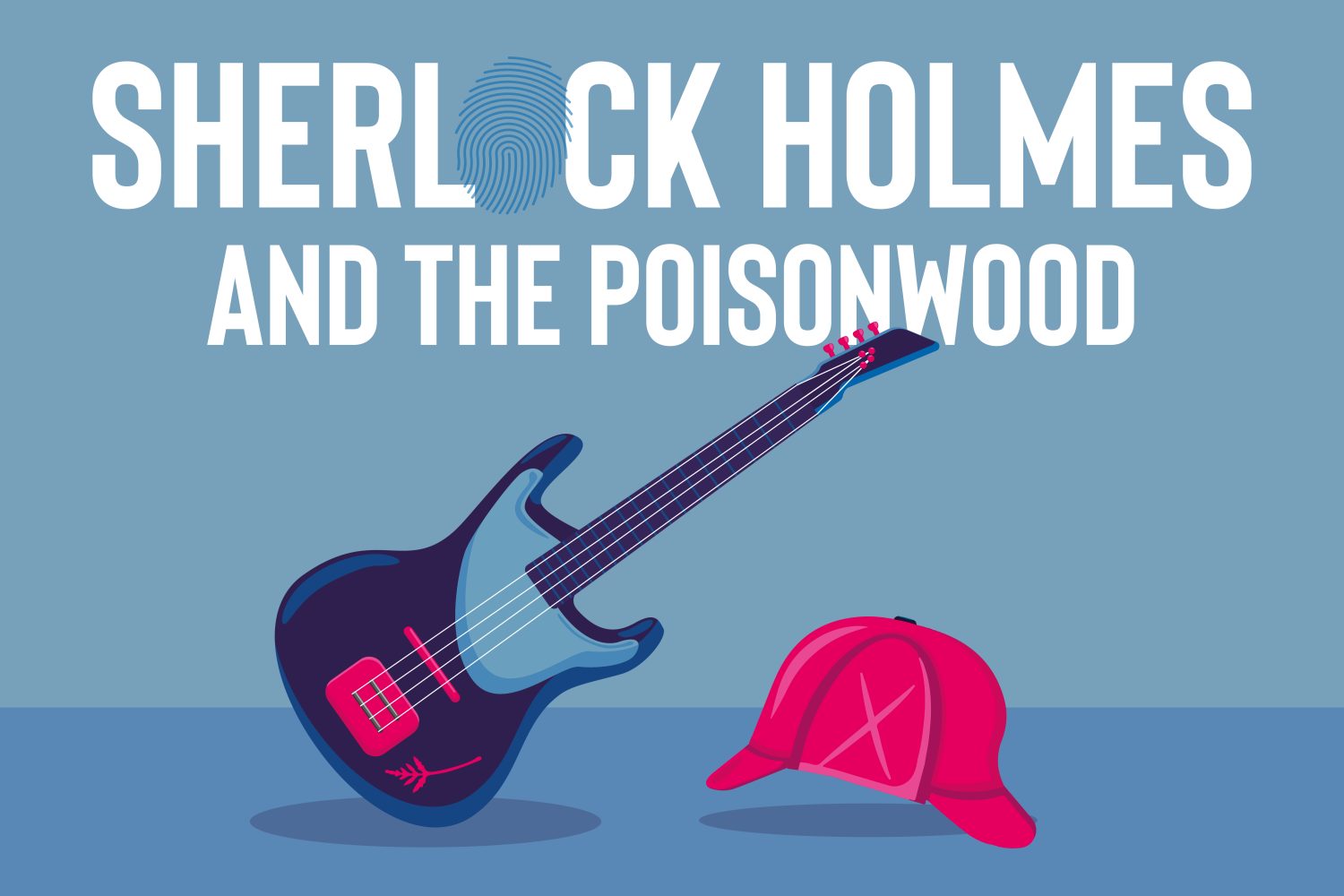 This show will be taking place at The Other Palace Theatre Studio
MTFestUK 2023 bundle offer:
All tickets £16
Buy 2 tickets for different shows for £25
Buy 8 tickets for all MTFestUK shows for £96
Discount will be automatically applied once customer has logged into their account and added tickets to their basket.
Book & Lyrics: P Burton-Morgan
Music & Lyrics: Ben Glasstone
Director: P Burton-Morgan
Musical Director: Ellie Verkerk
London, 2028. Part-time detective Sherlock Holmes is shredding away on his electric guitar when, his landlady, professional nutritionist and social media darling Dr Amanda Watson, interrupts him with a case – a poisoning at the infamous environmental protest camps in Oakenwood. The game is afoot and they must move fast to uncover the truth before the deepfakes and digital manipulations of their arch nemesis, tech billionaire and international potato magnate Jan Moriarty, get them cancelled… permanently.
A whip smart rock musical adaptation of Sherlock Holmes, from the award-winning P Burton-Morgan & Ben Glasstone (The Rhythmics & Cells).
All performances as part of MTFestUK 2023 will be presented in an abridged workshop format, with scripts in hand.
Cast
Max Alexander-Taylor
Ben Glasstone
Aisha Jawando


Ishmael Kirby
Gillian Kirkpatrick
Richard P Peralta
Curtis Volp