Running time 1 hour 30 minutes
Trigger warnings Audience participation!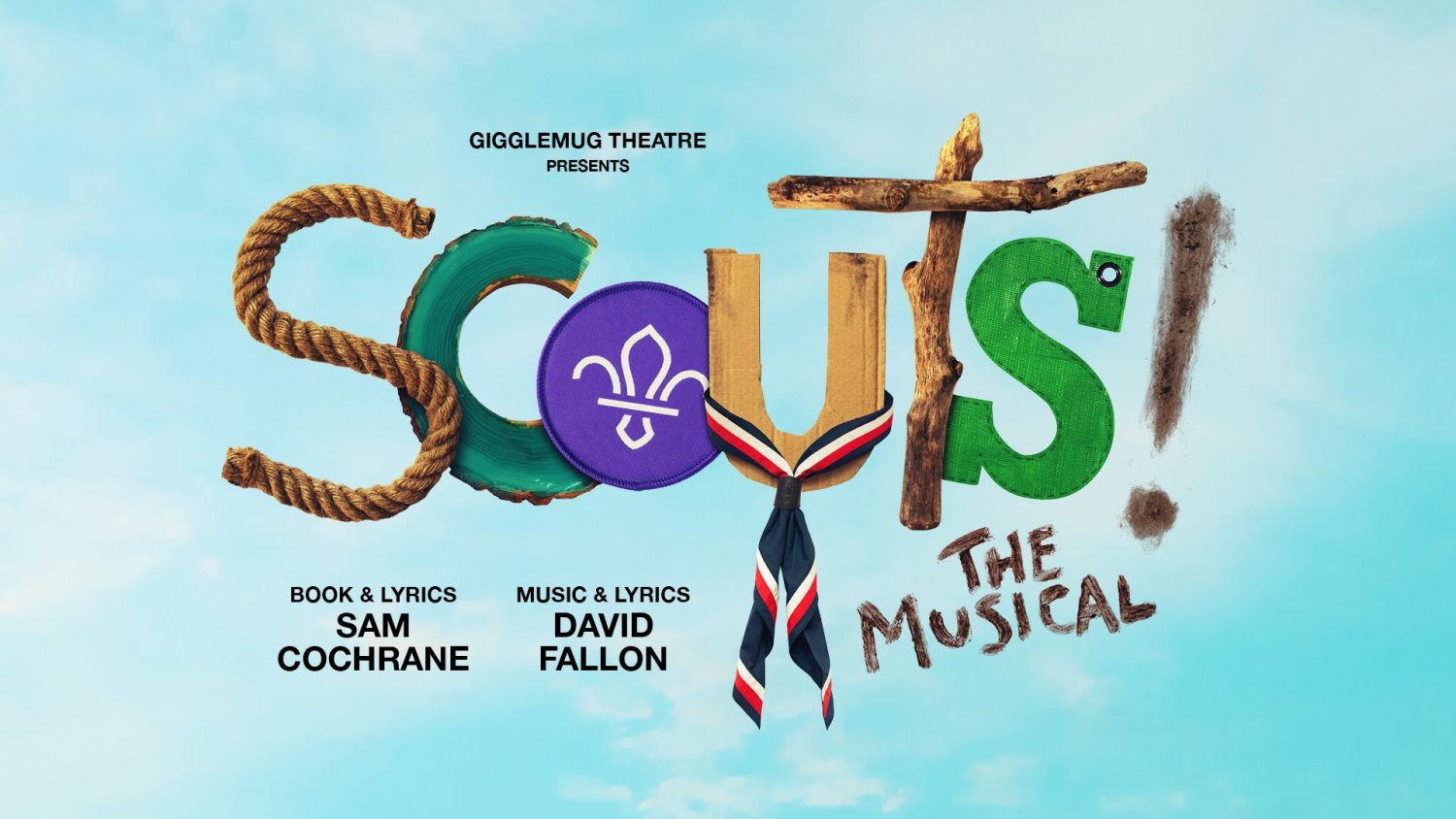 Director, Bookwriter & Co-lyrics: Sam Cochrane
Composer & Co-lyrics: David Fallon
Welcome to the annual Scout Games!
Scouts from around the world have gathered to compete but when someone threatens to sabotage the competition, it is up to Joe and Ayesha to put aside their rivalries and use their newfound skills to save the day!
Created in partnership with The Scout Association, The Stage Award-winning Gigglemug Theatre (Timpson: The Musical, RuneSical, The Bean Spillers: The Improvised Musical) return to The Other Palace with a brand new actor-musician led comedy musical for the whole family.
Team Gigglemug have worked closely with The Scouts, a global charity which teach skills for life to 57 million Scouts and Guides worldwide, and in 2021 Scouts! The Musical was selected for BEAM Festival, the UK's leading industry showcase of new musical theatre.

'This incredible cast of musicians and actors bring this show together with boundless energy and fun' – North West End

'Scouts! The Musical is the epitome of family-friendly, feel-good fun, that can be enjoyed by all' – The Reviews Hub

'Be prepared to laugh, sing along, and feel like part of the family in this wonderfully eccentric new show' – Theatre Weekly
'A knockabout pleasure, with winning songs and an all-singing, all multi-instrumentalist cast who sell them with humour and panach' ' – The Guardian
CAST
Kemi Clarke
Rob Gathercole
Emily Kitchingham
Joel Nash
Katie Pritchard
Sydney Spencer