Trigger warnings Bad language and sexual themes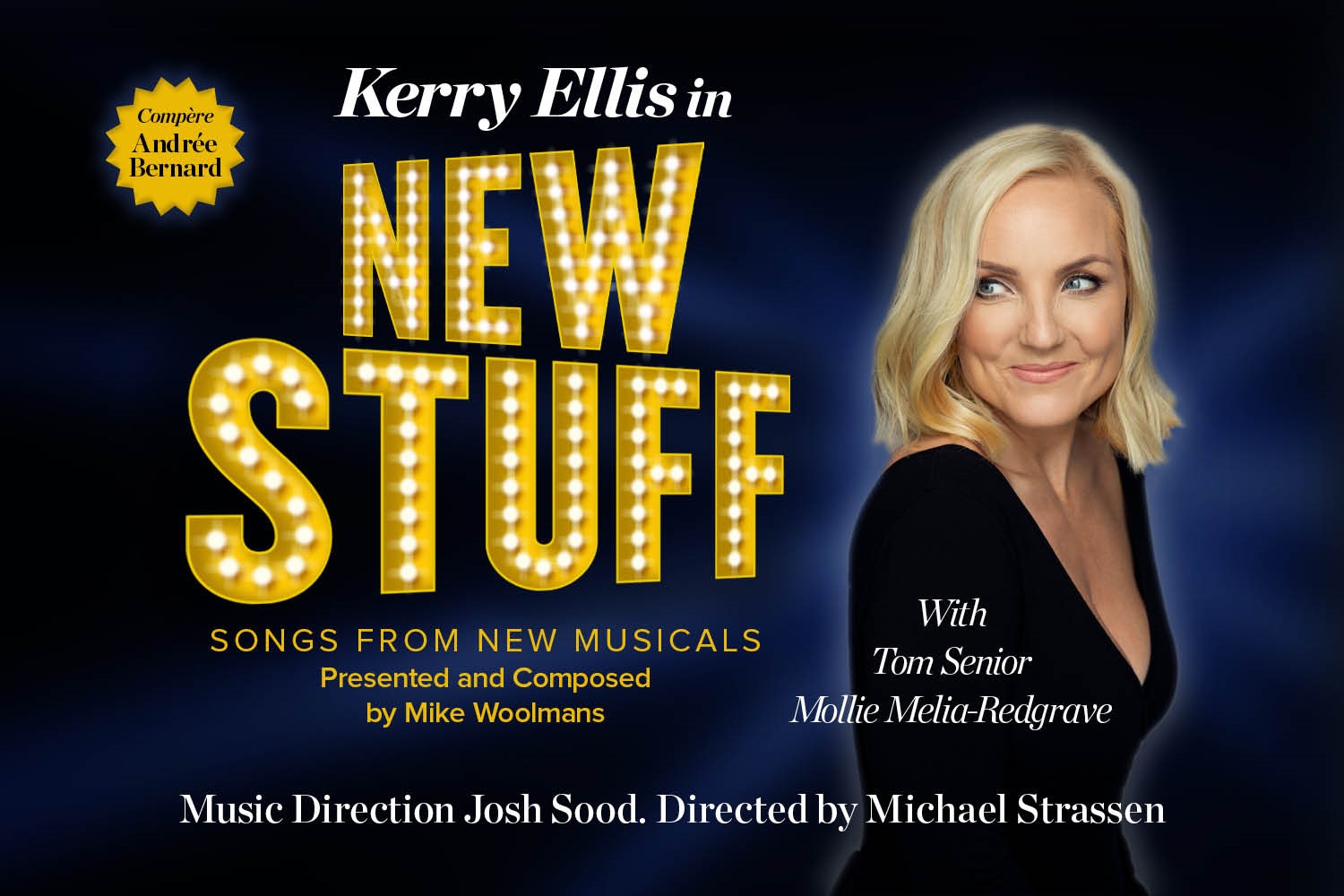 West End legend Kerry Ellis (Wicked, Anything Goes) in a concert of songs from three new musicals.
NightHawks is a Film Noir musical with Chicago Detective Ray Valente trapped in a deadly web spun by the ultimate Femme Fatale.
Man Comma Woman is best described as Fleabag meets Tell Me On A Sunday – Act 1 is a one-man show and Act 2 is a one-woman show with the two acts fiendishly linked.
Smuggler's Moon is an adventure story set in 1747 on the south-east coast of England, with the real-life notorious Hawkhurst smuggling gang. Jenny, a sixteen-year-old girl has somehow been transported through time to the mid-1700s and has no idea how she got there! She is saved from a shipwreck and taken to the gang's headquarters at The Mermaid Inn in Rye, East Sussex. How will she get home to her family?
Also appearing in the concert are Tom Senior (Beauty and the Beast, Grease, Jersey Boys) and Mollie Melia-Redgrave (Dr Dolittle, The Wizard of Oz). The compère is Andrée Bernard. All songs are written by Mike Woolmans and the Director is Michael Strassen. Music Direction is by Josh Sood with Musical Supervision by Mike Dixon.
Cast:
Kerry Ellis
Mollie Melia-Redgrave
Tom Senior
Compère: Andrée Bernard
Creatives:
Director: Michael Strassen
Musical Supervisor: Mike Dixon
Music Director: Josh Sood
Producer and Music and Lyrics: Mike Woolmans