Musical Manifest: The Cabaret That Makes It Happen
Running time 1 hour 50 minutes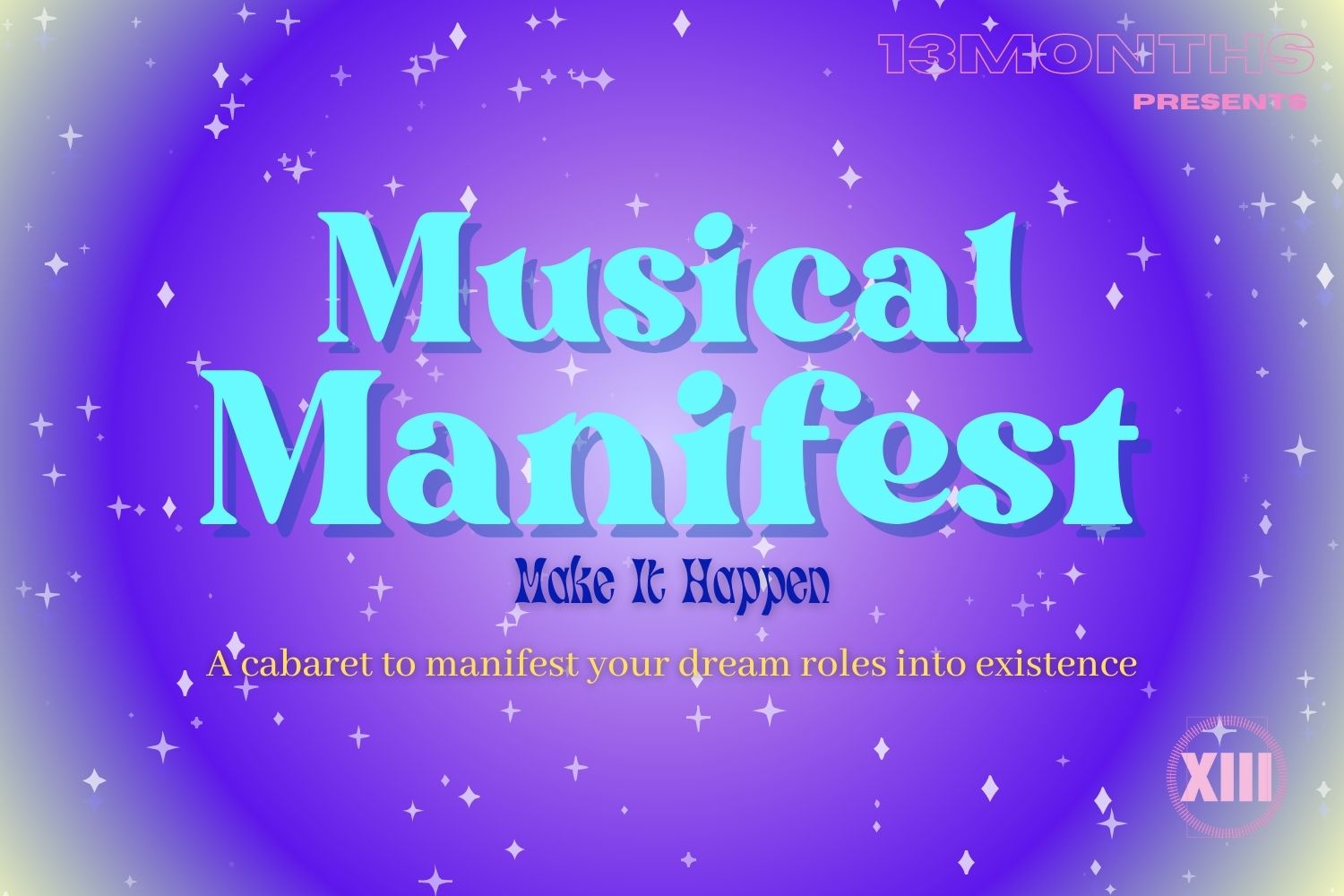 13 Months Theatre is proud to be hosting their first Musical Cabaret!
Musical Manifest: Make It Happen will be a night of emerging musical theatre performers singing songs from their dream roles and manifesting landing these roles into existence! The role of the audience will be to bring all their magic and love to help make the performers' dreams a reality. This evening will be celebrating emerging artists and showing everyone the amount of undiscovered talent there is waiting to burst into the industry.
After their successful series of scratch nights The Platform at The Other Palace, 13 Months Theatre is very excited to be trying something new with their first cabaret event and can't wait to see you there.
Magic will be in the air, so don't miss out on seeing the next big star!
Cast
Abigail Bailey
Esme Bowdler
Susannah Cann
Katie Davie
Amber-Louise Davis
Charlotte De Quervain
Ellie Drayton
Jack Etheridge
Lucy Harding
Rose Hernandez
 
Mariam Hussein
James Knudsen
George Lammiman
Olivia Lawrence
Alec Moore
Phoebe Noble
Emily Rayner
Eleanor Turner
Joe Watkins
Joseph Wolff
Danielle Wood