Love is not traumatic. Love is not prejudiced. Love is not fatal.
LOVE IS ONLY LOVE
by Sam Harrison
Sam needed a love story. A love story with two boys where no one died and no one was beaten up. A love story where the love is so big they have to sing and dance about it. He needed it so much he decided he better write it himself.
Little did he know the story he was about to write was his own.
"I'm six years old, about to watch Hello Dolly starring Barbra Streisand for the first time, and I'm terrified."
A young boy's life is changed forever when he discovers the passionate romance of Hollywood musicals. So begins a decades-long, round-the-world quest to find his own kind of romance.
Directed by Jason Morell, with Sam Harrison as the boy and David Seadon-Young as all the loves of his life, this is a joyful, tender and honest celebration of young love.
---
Written by & Starring  Sam Harrison
Starring  David Seadon-Young
Director  Jason Morell
Lighting Designer  David Howe
Choreographer  Nicky Griffiths
Musical Supervisor & Arranger  David Keefe
Musical Director  John Reddel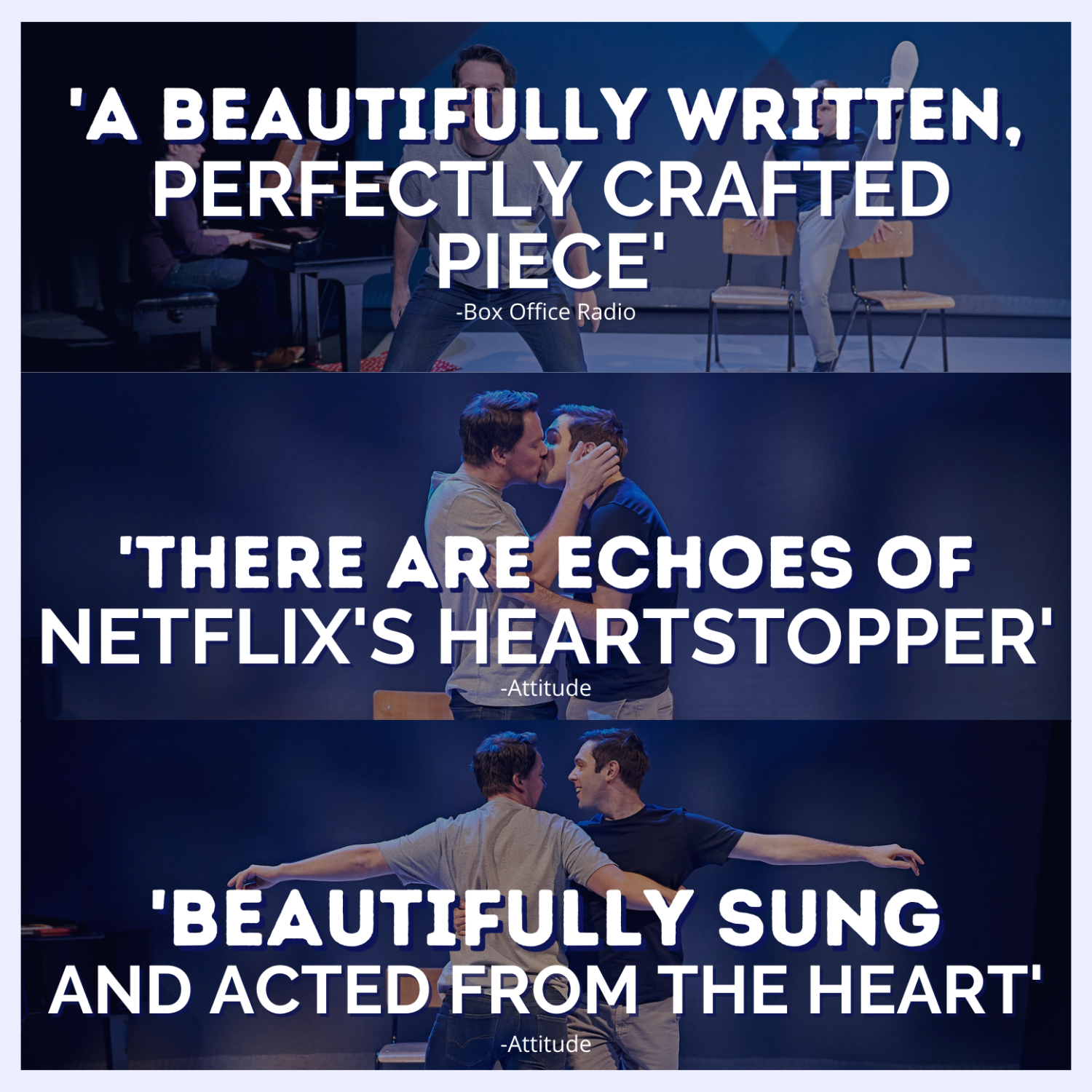 "It's as perfect a way to spend an hour or so in the theatre as I can imagine… Its charm will last your whole life long."
LiveTheatreUK
"A deeply touching paean of praise to the hidden power of all musical theatre … As elegantly witty as it is touching (very)."
The Stage, David Benedict
"An honest, intelligent, engaging, wonderful piece of theatre."
Encore