Running time 2 hours 30 minutes
Trigger warnings Explores themes of death and tragedy, gunshot noise effects.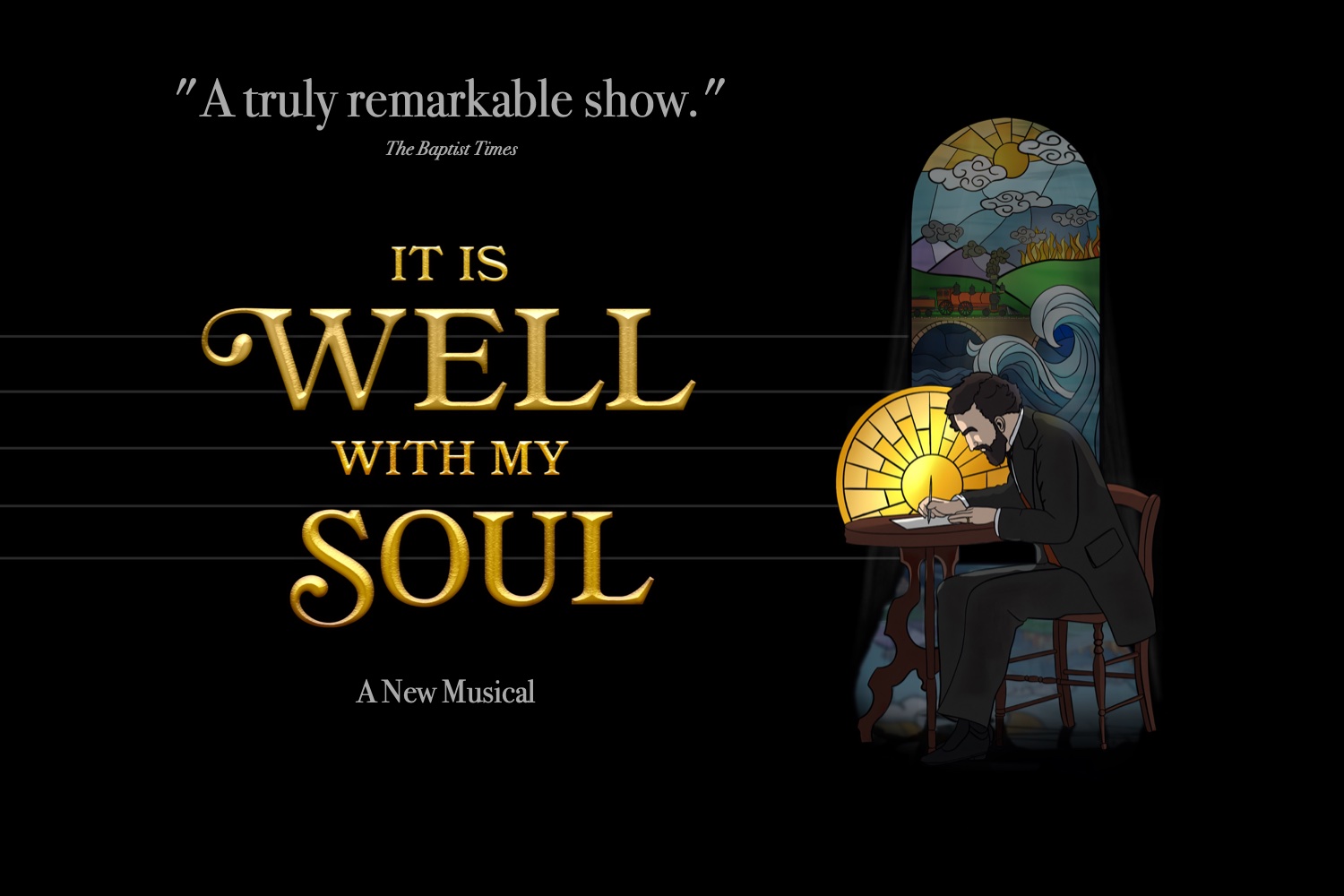 "A truly remarkable show" – The Baptist Times
It is Well with My Soul – a musical journey through heartache and hope
Set against the rebuilding era after the American Civil War, It is Well with My Soul brings a moving story of struggle, resilience, and hope to the stage. Follow Philip and Lucy Bliss as they navigate life in the bustling city of Chicago, establishing new connections with lawyer Horatio Spafford, innovative producer George Root, and the spirited preacher D L Moody.
As Philip's reputation as a hymn writer and soloist grows, he grapples with the ethical challenges brought on by success. When the devastating Great Chicago Fire and the sorrowful sinking of the Ville du Havre thrust them into turmoil, how will they find hope amidst despair?
Join us for this theatrical production that traverses through pain, loss, and the indomitable strength of the human spirit in the face of adversity.
An exploration of hope against all odds, this new musical invites you to reflect, empathise, and find a common thread through the tapestry of time.
The performance will be BSL interpreted. A section of the theatre seating will be allocated for BSL users. Please let the box office know if you require BSL access.
Cast:
Adam Stone – Philip Bliss
Katrina Markham – Lucy Bliss
Richard Mellion – D L Moody
Matt Sunners – George Root
Henry Leigh Hunt – Horatio Spafford
Gareth Hides – Walter Guest
Arjan Binnema – Ira Sankey
Joy-Anna Gooch – Clara Young, Anna Spafford
Creatives:
Directors: David Robinson and Beck Rodda
Book, Music and Lyrics: Gareth Hides
Original Hymns: Philip Bliss
Lyrics for It is Well with My Soul: Horatio Spafford
Originally Produced by Kerygma 180
Musical Supervisor: Mark Baker
String Orchestrations: Dominic Ryland-Jones
Song Production, Mixing and Mastering: Samuel Green
Choreographer: Shelley Dring
Graphic Designer: Agota Rencsenyi
Artwork: Katie Binnema
Technical Consultant and Sound Design: Adam Waller for Big Door Broadcast
Marketing Consultant: Lola Ortiz
Costume Supervisor: Jonathan Mroczynski
Lucy's Bustle Skirt made by Elizabeth Hindse
BSL Interpreter: Sarah Hides