Hypnagogia & Deathbed Confessions Live –  An Evening with Hannah Rose Platt & Friends
Running time 1 hour 45 minutes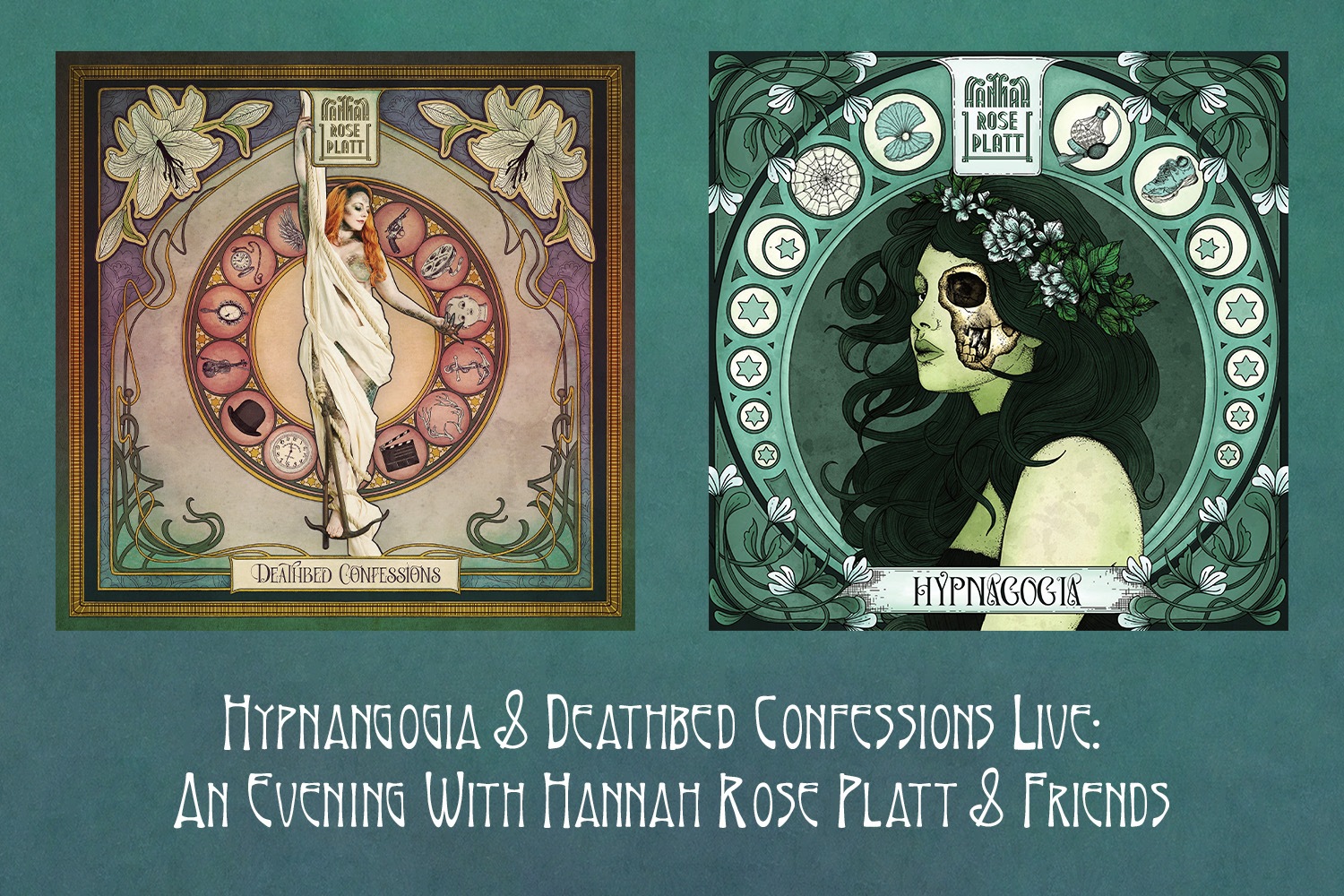 'It's marvellous, beautiful & moving' – Neil Gaiman
'A fabulously creepy quality' – Ian Winwood
'Powerful & affecting music' – Harper's Bazaar
All aboard the G Train to The Other Palace for an evening with pop-horror queen, Hannah Rose Platt.
This spooky and stunning one-off performance sees Hannah and her star-studded band perform her 'twilight zone' inspired anthology concept album Deathbed Confessions, PLUS its Scandinavian folklore-inspired sister EP Hynpagogia in full!
Expect to be transported through a collection of haunting vignettes; including the poignant Kissing Room, which sees ghostly lovers reuniting in Grand Central Station, and the grizzly black comedy The Wendigo Rag, where a 'road trip gone wrong' tests the boundaries of friendship versus survival. The songs are linked through polarised themes of death, love, the afterlife, murder, regret, the uncanny, and bizarre…
See more videos and songs HERE.
Cast & Creatives:
Hannah Rose Platt