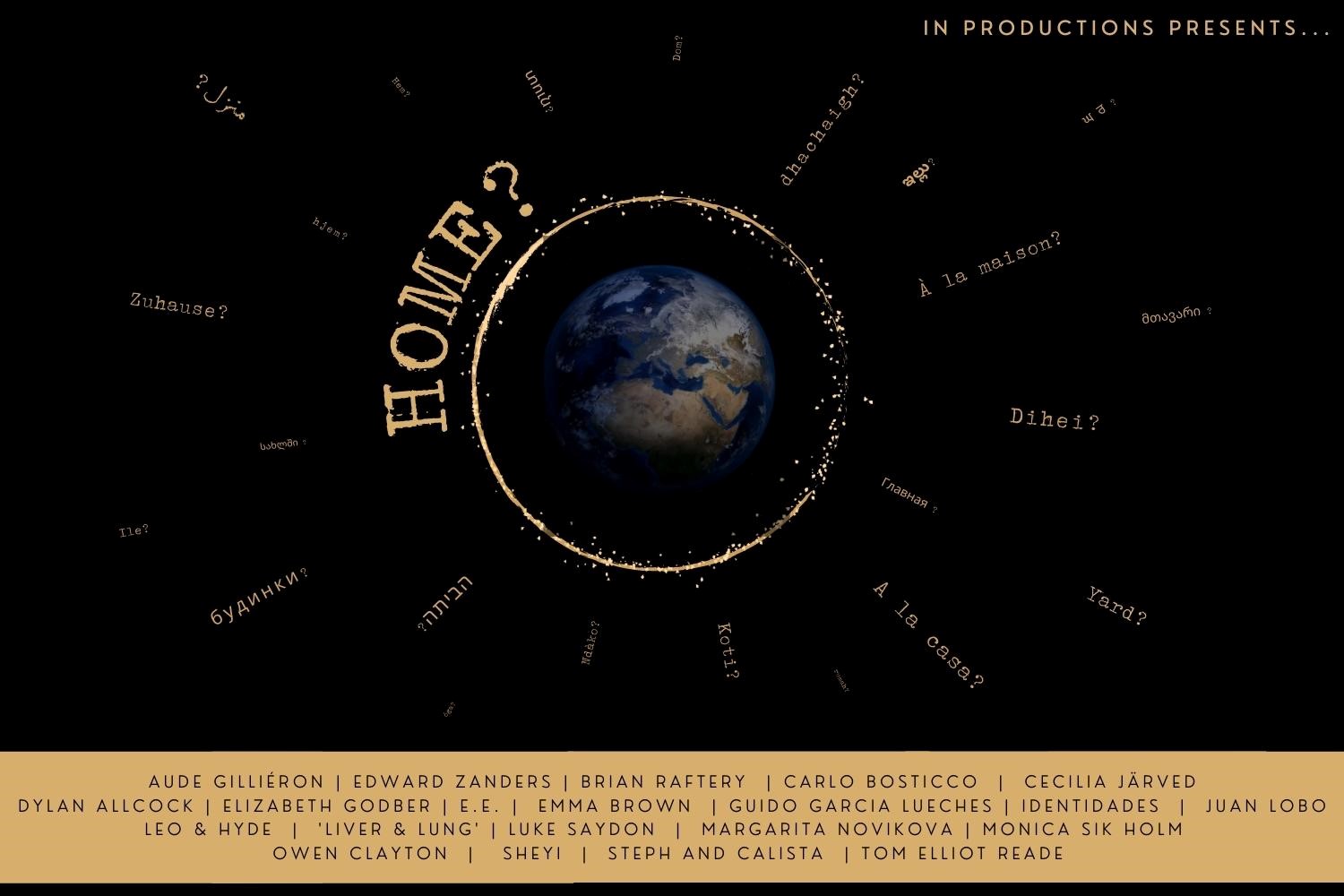 HOME? is a creative and inquisitive evening, full of art, music, poetry and dance. This event presents a variety of unique takes on the subject and underlines how we can find unity through our different experiences.
In late 2020 – in the midst of the UK lockdown – IN PRODUCTIONS produced ¿HOME? An international online show, featuring 30 artists from over 17 countries across 5 different continents. Through different artistic mediums, the artists performed what 'home' meant to them in times when people had to stay in their houses yet might not have felt at home.
IN PRODUCTIONS are very excited to be bringing this project back, this time in LIVE form at The Other Palace!
IN PRODUCTIONS celebrate international work and we want to open the conversation about 'HOME'; to question what it means for all of us, those of us at home, searching for home, or unable to return home – questions that underpin our fast-paced, ever-changing world.
This is an evening with space to pause and reflect, to re-examine what home is for ourselves and others and hopefully deepen our understanding.
IN PRODUCTIONS is a female-led theatre production company that encourages and facilitates international, inclusive and interdisciplinary work.