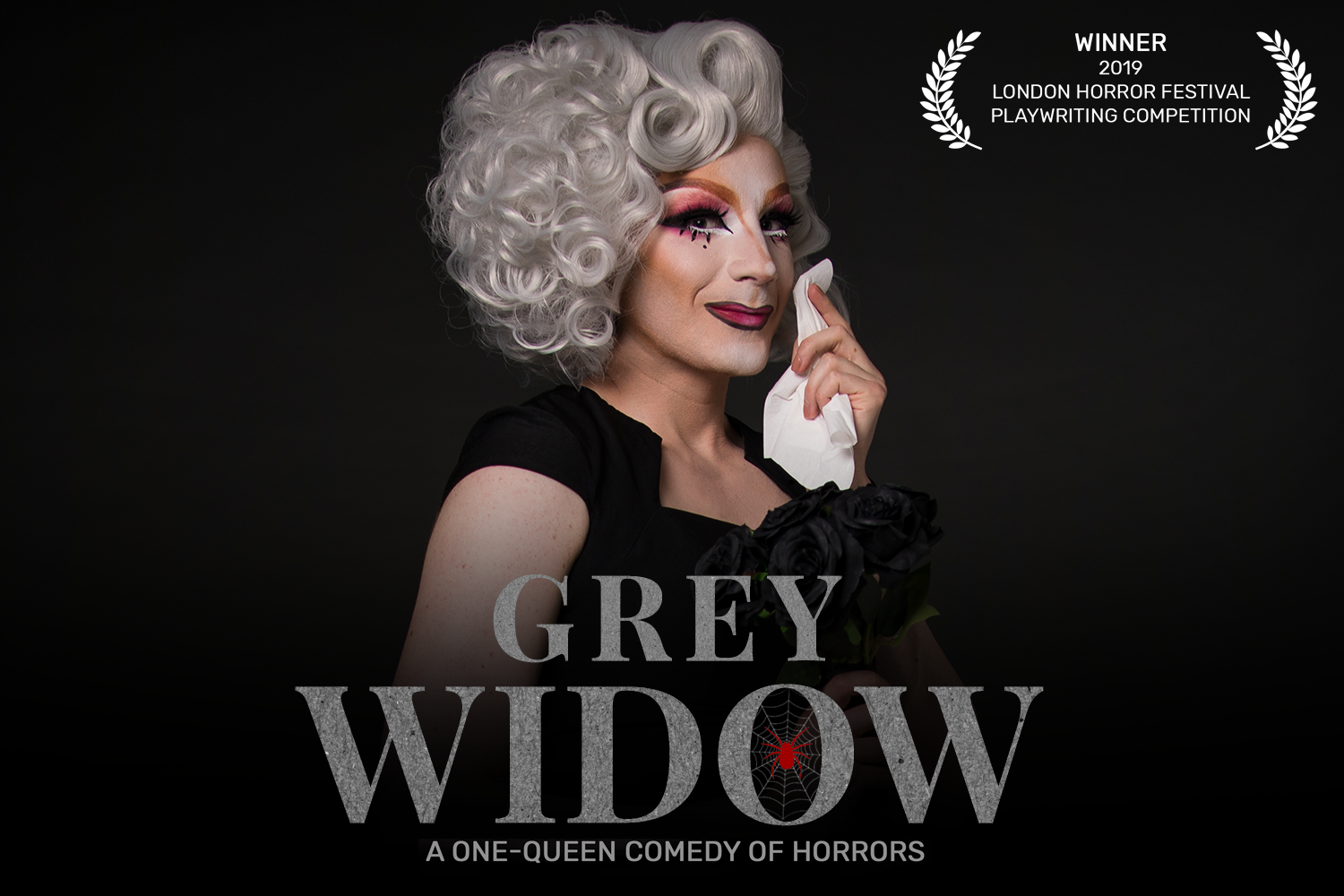 A work in progress
In this award winning monologue play, Lady Aria Grey tells the haunting tale of her husband's life, her husband's death, and her husband's restless ghost.
She killed him, you see, but she didn't do it properly …
Grey Widow takes the audience on an eerie, entertaining journey into the darkest corners of drag. So strap in, strap on, and prepare to summon some spirits – it's going to be a bumpy night!
The first draft of Grey Widow won the London Horror Festival Playwriting Competition in 2019, but the Covid pandemic has meant that it's taken more than two years to see a real stage. This is probably its 300th draft (but who's counting?) and was due to be performed at VAULT Festival 2022. After the sad cancellation of VAULT Festival, we are so grateful that it's found a new home at The Other Palace.
Callum Tilbury - LADY ARIA GREY
Lady Aria Grey is the drag alter-ego of Callum Tilbury, a writer and performer hailing from Cape Town, South Africa. Sophisticated, seductive, and spectral, she occupies the grey areas of his mind, and treads the fine line between sweet dreams and nightmares.
Festival Promotion
Buy tickets for 2 shows and book the 3rd show for free! Multi-buy offer applies to selected Studio shows only which feature this promo box. Promotion will apply automatically.