GHOSTED – Another F***ing Christmas Carol
Running time 1 hour 30 minutes
Trigger warnings Strobe, flashing lights, rude language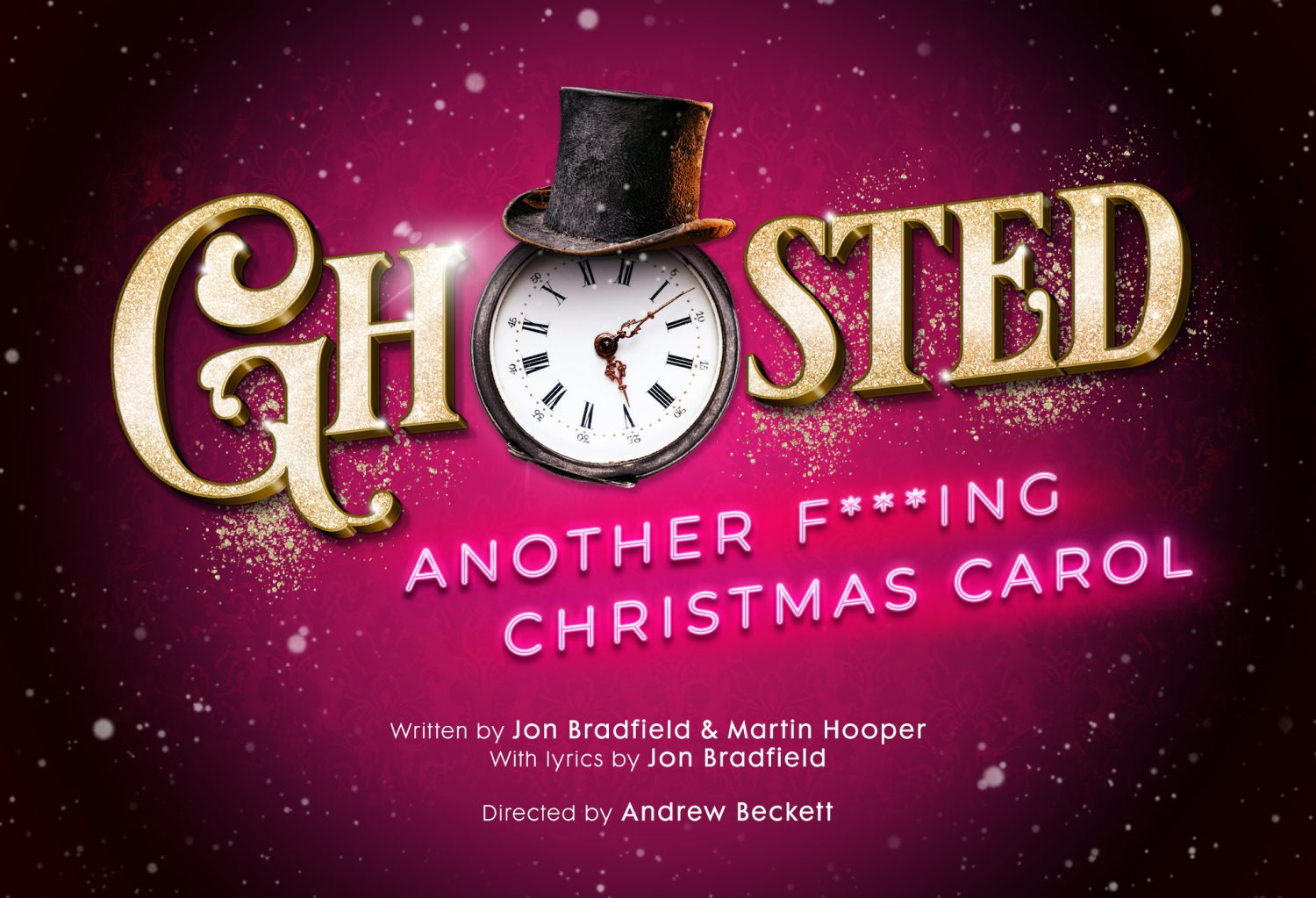 Performed by a multi-tasking cast of just four actors and laced with atmospheric and cheekily rewritten Christmas carols, this fresh take on the much-loved fable is a festive comedy of terrors.
Eloisa Scrooge is the world's worst boss, until she's nominated for a Christmas Eve makeover from an exuberant trio of queer ghosts.
Taking her back to her past, and forwards to the shocking future that awaits her if she doesn't change her ways, they show her a life that's lost its way, and her impact on those around her – most of all her beleaguered assistant Bobbi Cratchitt.
Creatives:
Writers: Jon Bradfield and Martin Hooper
Carol arrangements and new lyrics: Jon Bradfield
Director: Andrew Beckett
Designer: David Shields 
Orchestrations: Aaron Clingham
Lighting: Oli Matthews
Sound: Joel Mulley
Stage Manager: Lucas Livesey
Props: Isla Rose 
Thanks to James Prendergast, Jon Ranger, Oli Sones, Jimmy and Claire at The Turbine Theatre.
Cast: 
Natalie Boakye
Christopher Lane
Liam McHugh
Nikki Biddington
Director Andrew Beckett: You might think London needs another A Christmas Carol like Scrooge needs a lottery ticket but we're bringing you the heart-warming festive favourite like you've never seen it before: funnier, shorter, ruder and camper, yet with everything that we love about Dickens' magical and moving story intact, with a few fun twists along the way.
Photo Credit - Mark Senior
Photo Credit - Mark Senior
Photo Credit - Mark Senior
Photo Credit - Mark Senior
Photo Credit - Mark Senior
Photo Credit - Mark Senior
Check out what the reviewers are saying:

This quirky and creative take on the traditional tale is guaranteed to lighten up your festive season.

Worth seeing for Lane's dazzling performance as the three ghosts alone.

A non-stop adventure filled with heart and stocking fillers of laughter that celebrates being queer

An absolute marvel. Full to the brim with humour and starring a highly talented cast

A rib-tickling celebration of queer culture. The Play That Goes Wrong meets Queer Eye, with a sprinkling of Have I Got News For You...