Running time 1 hour 50 minutes
Trigger warnings Strobe lighting, Simulated gun shot, References to: anti-Semitism, alcohol and drug abuse, mental health struggles, homophobia, discrimination, sex work, trauma and abortion.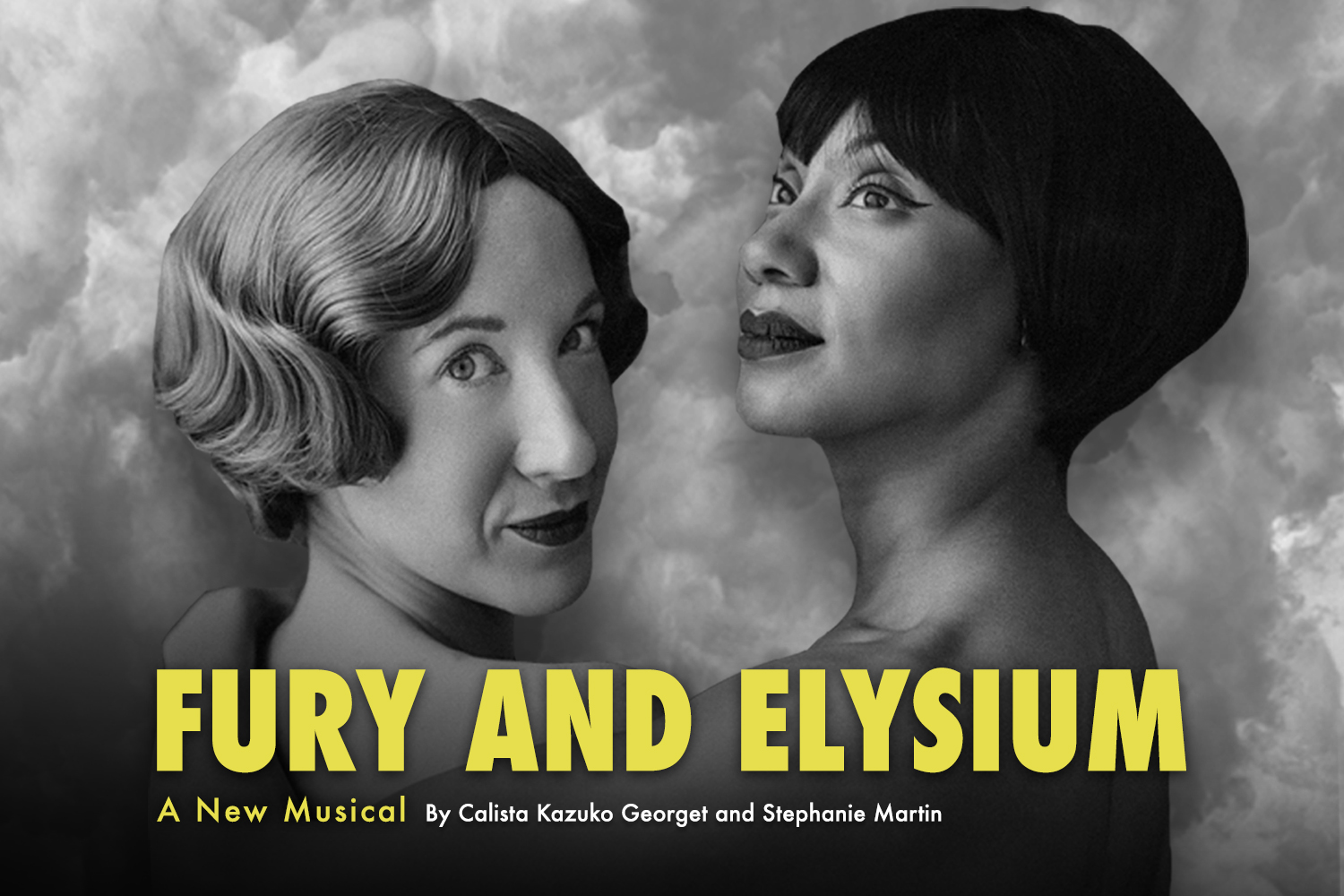 Fury and Elysium: transgression, revolution, and decadence in Berlin. A brand-new musical that explores a world of political revolution, artistic and sexual freedom.
Fury and Elysium pays homage to six highly influential Weimar Republic icons who put their idiosyncratic stamp on Berlin during a period of radical change, rebellious spirit and boldness between the two world wars. With a particular focus on placing centre stage the fascinating lives of three Jewish women.
Fury and Elysium depicts Berlin's queer culture, celebrating the drag kings and romance to be found below ground in the infamous cabaret clubs. Featuring a live band, Fury and Elysium immerses audiences in Weimar history and culture, both artistic and political.
Join our ensemble for an evening of authentic Weimar decadence, pulchritude, pomp and splendour. These iconic characters contributed significantly to the pulsating flair of the metropolis while the Nazi storm on the horizon began to blaze.
Post-show Q&A
10 June, 3pm
Signed Performance + Pre-show Drag Performance
16 June, 8pm
(both included in the price of the ticket for that performance).
All shows will be performed in a relaxed environment, so you can expect:
A relaxed attitude to noise in the auditorium; you are welcome to respond to the show in whatever way
To freely enter and exit the auditorium when needed
Assistance to help you find the best seats
Book: Stephanie Martin
Music and Lyrics: Calista Kazuko Georget
Musical Arrangements: Peter Mitchell and Calista Kazuko Georget
Additional Musical Arrangements: Calista Kazuko Georget, Peter Mitchell and Adam Morris
Based on an original idea: Stephanie Martin and Patrick Ehmcke-Kennedy
Music and lyrics developed: Calista Kazuko Georget, Stephanie Martin and Peter Mitchell
CAST
Ashley Goh (They/Them)
Iz Hesketh (They/She)
Michal Horowicz (She/Her)
Danielle Steers (She/Her)
Maya Tenenbaum (She/Her)
Rosie Yadid (She/Her)
CREATIVE TEAM
Co-Directors: Rafaella Marcus (She/They) & Karoline Gable (She/Her)
Musical Director: Adam Morris (He/Him)
Musical Dramaturg: Kate Marlais (She/Her)
Choreographer: Alyssa Noble (She/Her)
Set/Costume Design: George Thompson (He/Him)
Lighting Designer: Laurel Marks (She/Her)
Stage Manager: Evie Graham-Brown (They/Them)
Co-Producers: Tanya Truman (She/Her), Stephanie Martin (She/Her) and Calista Kazuko Georget (She/Her)
Associate Producer: Sylvia de Bertodano (She/Her)
SUPPORTED BY
Arts Council England, Help Musicians UK, Colet House