Fundraising Concert for Kharkiv Children
Running time 1 hour 50 minutes
Trigger warnings Images of war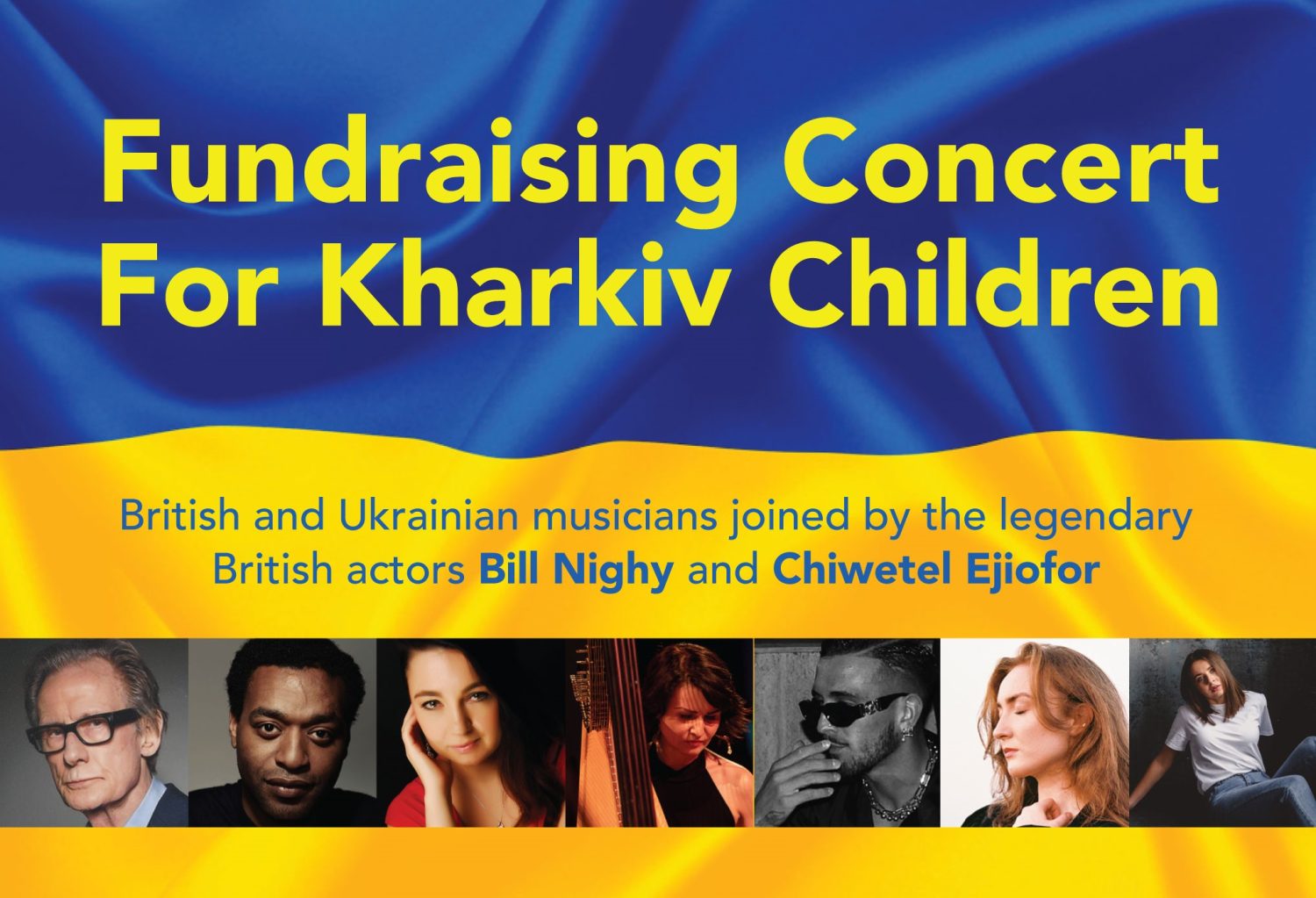 Fundraising Concert for Kharkiv Children
British and Ukrainian musicians joined by the legendary British actors Bill Nighy and Chiwetel Ejiofor.
Kharkiv, Ukraine's second largest city, positioned only 25 miles away from Russia, has been targeted almost daily with missile attacks, disturbing its citizens and ruining the infrastructure. Many civilians have been injured (and some, sadly, killed). There has hardly been a single day since the start of the war (24.02.2022) without the city being bombarded.
In tonight's concert, the leading British actors Bill Nighy and Chiwetel Ejiofor together with the musicians GéNIA (composer & concert pianist), Alina Bzhezhynska (jazz harpist, composer, and a founder of contemporary music platform HipHarpCollective), Bradley Russeau (composer and performing artist), and singers BLÁNID and Eugenia are showing their support for the children of Kharkiv, and its surrounding regions.
The proceeds of the event are going to Support Kharkiv Foundation, which was founded by the concert pianist and composer GéNIA.
GéNIA is very grateful to all the artists who are supporting her cause tonight! We appreciate your support & invite you to donate further to Support Kharkiv Foundation:
https://www.kharkivfoundation.org
We are grateful to Thornhill Pianos for providing the piano for this event!
Support Kharkiv Foundation is a micro-trust in aid of GivingWorks, a charity registered in England and Wales (charity registration no.1078770).
The event will have a 20 minute interval.