Front of House Front and Centre – The Big Industry Remix
Running time 2 hours 30 minutes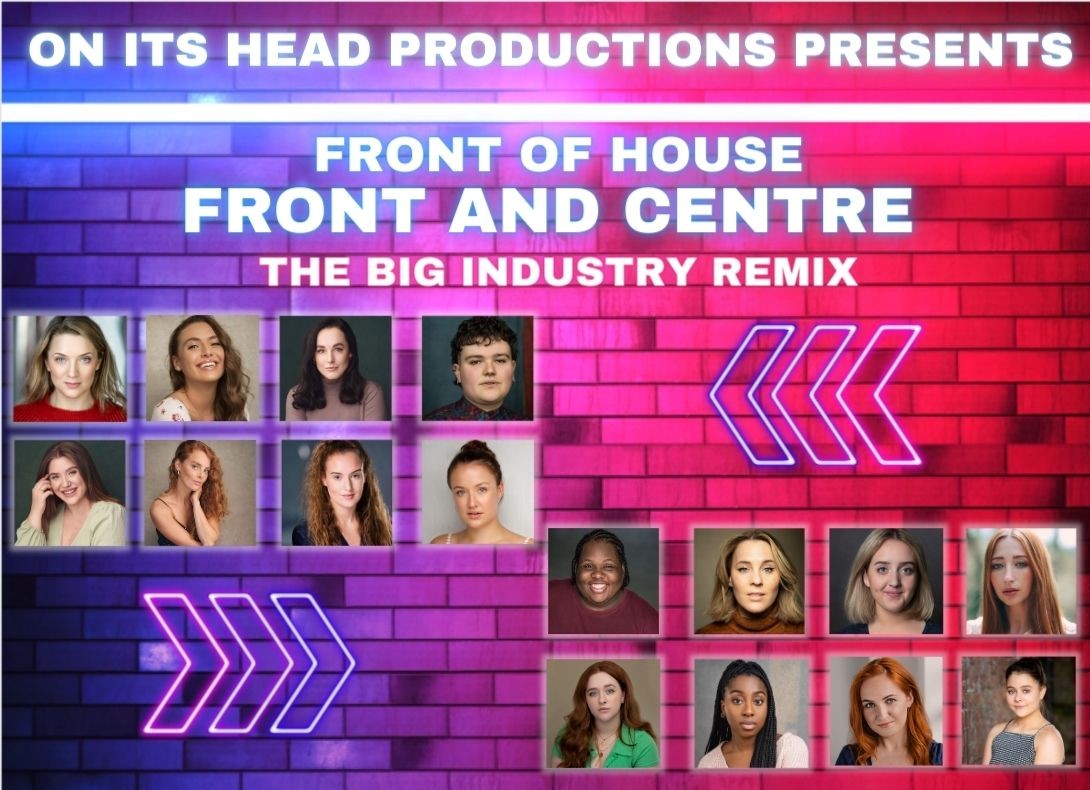 Brought to you by On its Head Productions and produced by Nathan Luke Coulson & Alice Catherine Field, Front of House Front and Centre – The Big Industry Remix brings together performers with extraordinary talent for an incredible one night only remix.
From West End stars Laura Pick, Jade Davies, and Ceili O'Connor to incredible front of house workers, singing teachers and baristas On its Head brings them all together for an evening of celebration.
Founded by Nathan Luke Coulson, On its Head Productions celebrates the talents of Front of House staff from around London. Having already produced two sold-out concerts at The Union Theatre, On It's Head are constantly looking for new and exciting projects to get their teeth into.