Fantasies Come True: the queermusicals.com concert
Running time 2 hours 20 minutes
Trigger warnings Exploration of LGBTQ+ themes. Some songs contain strong language.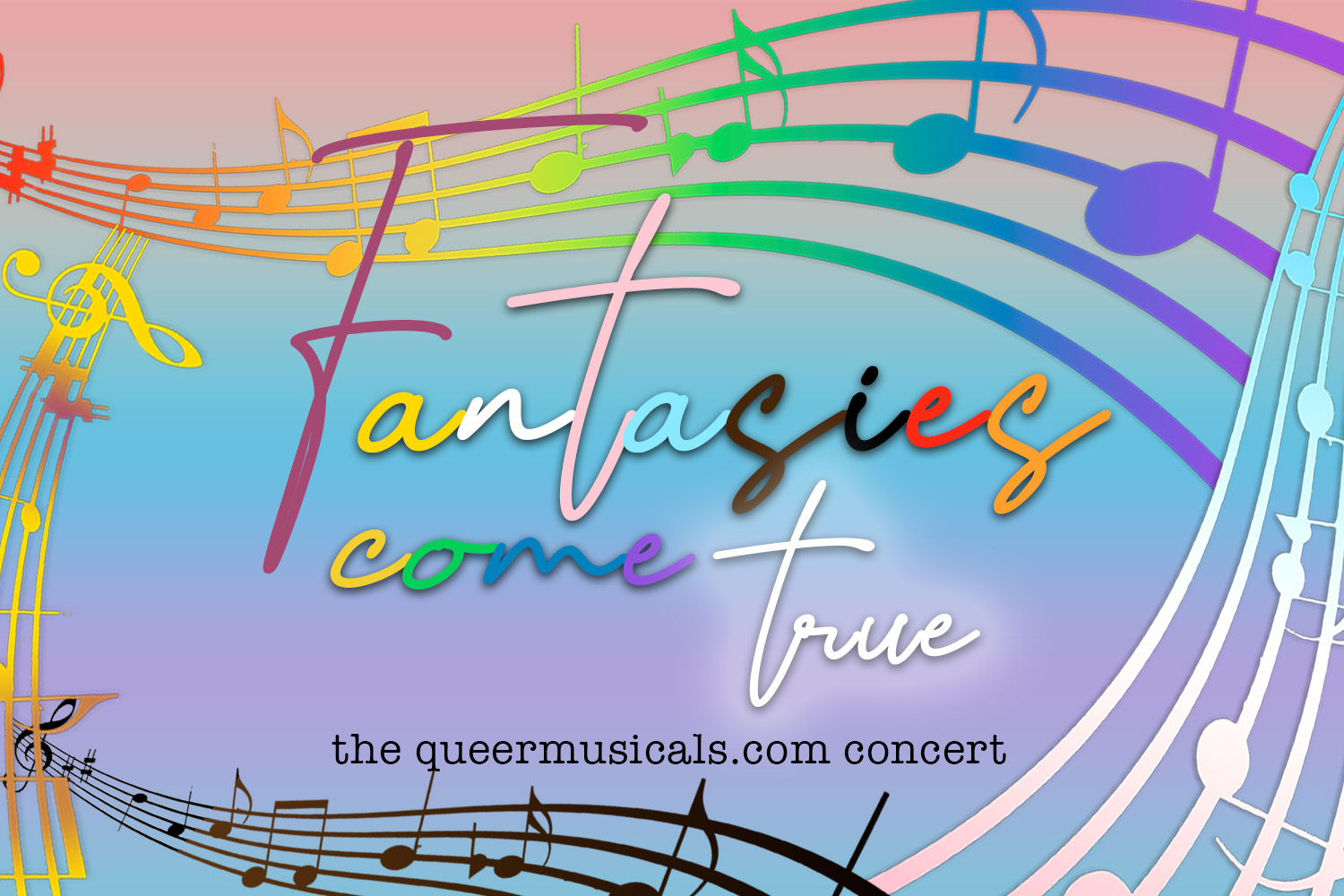 Writer and podcast host Dr James Lovelock is joined by a host of West End stars for a unique concert of new songs for LGBTQ+ characters in musicals that explores why queer representation is important across all the different identities and intersections of our LGBTQ+ community and what we gain by making musical theatre's queer joy visible on stage. The concert draws from The Other Palace's development catalogue of XY and Unicorn alongside other new work from the UK and the US including The View Upstairs, Unexpected Joy and A Mother's Song.
This concert is produced by James Lovelock for The University of Wolverhampton and Matt Powell for Chromatic Creative and directed by Tania Azevedo (& Juliet, In Dreams) with musical direction from Flynn Sturgeon (Cabaret, Roles We'll Never Play). Full casting will be announced shortly.
For further information about Dr Lovelock's work, please download our recent Represent – The queermusicals.com podcast series and visit www.queermusicals.com.
All proceeds from the concert will be donated to Mermaids UK, a charity that supports trans, non-binary and gender-diverse children and young people. The concert is generously funded by the University of Wolverhampton from their Research Investment Fund.
This will be a BSL-interpreted performance with songs from:
A MOTHER'S SONG (Finn Anderson & Tania Azevedo)
BAD QUEERS (Marti Hope Stump)
BROTHER (Robin Simoes da Silva)
LIFEBOATS (Gus Gowland)
INTERSTATE (Melissa Li & Kit Yan)
IT'S ONLY LIFE (John Bucchino)
THE EDGE OF ME (Finn Anderson)
THE UNCONVENTIONALS (Jude Taylor)
THE VIEW UPSTAIRS (Max Vernon)
TRIANGULARITY (Flora Leo)
& JULIET (Max Martin)
UNEXPECTED JOY (Janet Hood & Bill Russell)
UNICORN (AJ O'Neill & Simon Lock)
XY (Oliver Houser)
Presenter: Dr James Lovelock
Director Tania Azevedo
Musical Director: Flynn Sturgeon
Associate Musical Director: Flora Leo
Orchestrator: Ashton Collard
BSL Interpreters: Ryan Ball and Sarah Meeks
Performers
Roshani Abbey
Madeline Charlemagne
Joshua Clemetson
Robin Simoes Da Silva
Allie Daniel
Jacqui Dubois
Joe Foster
Kaidyn Niall Hinds
Beth Hinton-Lever
Melissa Jacques
Jamie-Lee Lee Grant
Nicholas McLean
Jack Reitman
Aaron Shales
Jaz Terry
Elliott Wooster
D'arcelle Wright-Harvey