Running time 2 hours 20 minutes
Trigger warnings Depression, suicide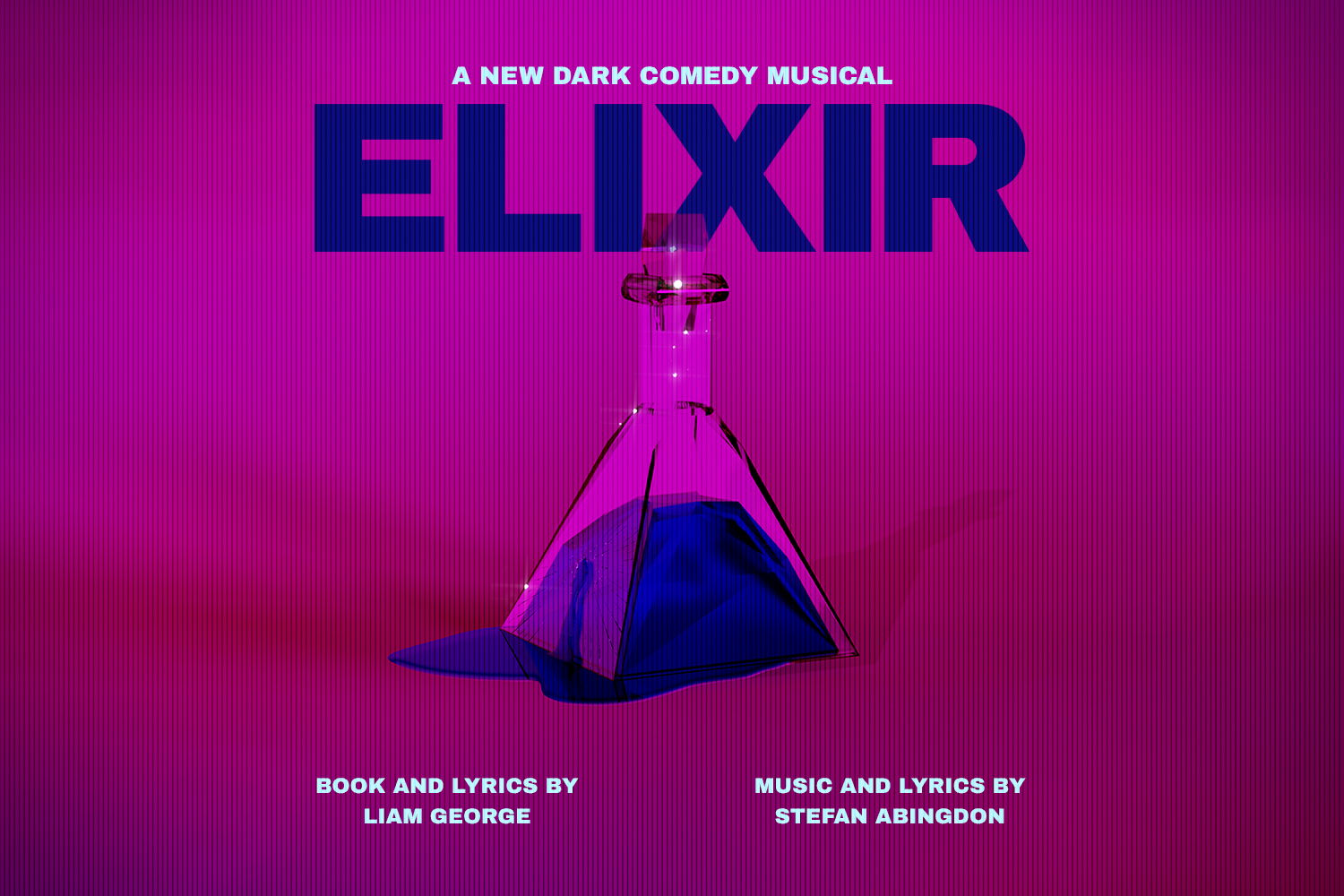 This is a workshop performance. 
Music & Lyrics – Stefan Abingdon
Book & Lyrics – Liam George
CeeCee & Olivia have both joined the hottest multi-level marketing company around, Elixir, and are vying to rise up through the ranks – even though it does look suspiciously like a pyramid scheme…
While Olivia is trying to build a brighter future for her and her sister Fran, CeeCee is attempting to right the wrongs of her dark past. And yeah, she's a bit of a b!tch – what of it?
As the stress of hitting their targets begins to take its toll, their stories converge, setting them on a collision course for each other – one which will blow both their worlds apart. Because the two are inextricably bound together. And one of them is about to learn the real cost of chasing her dreams.
The ALL-STAR cast includes:
Julie Armstrong (National Theatre's Follies),
Maria Coyne (Christine Daaé in The Phantom of the Opera, Wicked),
Ryan Downey (Hunchback of Notre Dame, Constellations),
Siubhan Harrison (National Theatre's The Ocean In The End Of The Lane),
Sam Oladeinde (Come From Away, The Book of Mormon, Hamilton original West End Cast),
Lizzy Parker (Heather McNamara in Heathers The Musical UK & Ireland tour),
Marc Pickering (HBO's Broadwalk Empire, Zorro at Charing Cross Theatre),
Yuki Sutton (Ride: The Musical).
Please note: this is a workshop production. But we'll be able to do a a fully-fledged one if you tell five friends and they all tell friends and they all…