Trigger warnings Strong language, Loud noises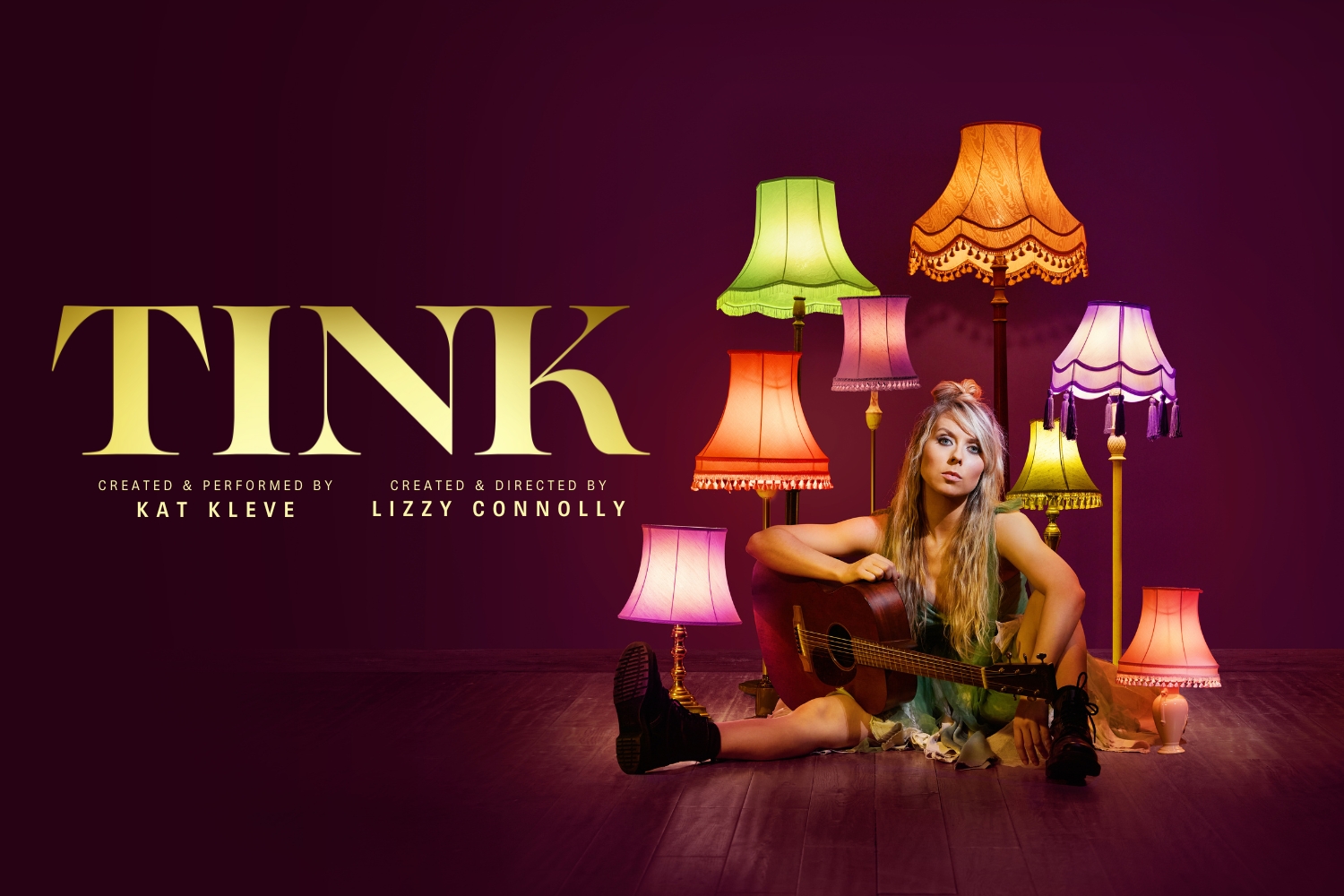 Buy 2 tickets for 2 different Edinburgh Previews at The Other Palace for just £20. The discount will automatically apply when you add the tickets to your basket.
DID YOU KNOW FAIRIES ARE BORN BIG? Tink was a BIG, brilliant young fairy. Until one day, in a tragic cliché, Tink began to shrink.

TINK is an imperfect, messy 'female gaze fairytale' in all its ugly glory. A nostalgic and thoroughly modern coming-of-age musical monologue navigating the complex social struggles of tweens, teens and full-on adulting.

It's a love letter to a young you – reminding you to SHINE – like little you would want you to!
TINK was first performed and produced in association with Tobacco Factory Theatres in March 2023 and will have its first full run at the Edinburgh Festival Fringe from the 2nd – 20th August 2023 at Underbelly Bristo Square.
TINK is written and directed by Lizzy Connolly, performed and composed by Kat Kleve and co-created by the pair.
'Simply Brilliant…every girl and woman should see this' – Bristol Post
'A tour de force performance' – Bristol 24/7
'Fabulous, funny and true to life' – Bath Voice
'Empowering piece of theatre' – Backstage Bristol
Cast & Creatives:
Director: Lizzy Connolly
Cast: Kat Kleve
Writer: Lizzy Connolly
Composer: Kat Kleve
Lighting Designer: Rachael Duthie
Sound Designer: Kate Marlais
Movement Director: Rosanna Bates