Edinburgh Preview – My Last Two Brain Cells
Trigger warnings Strong language, Loud noises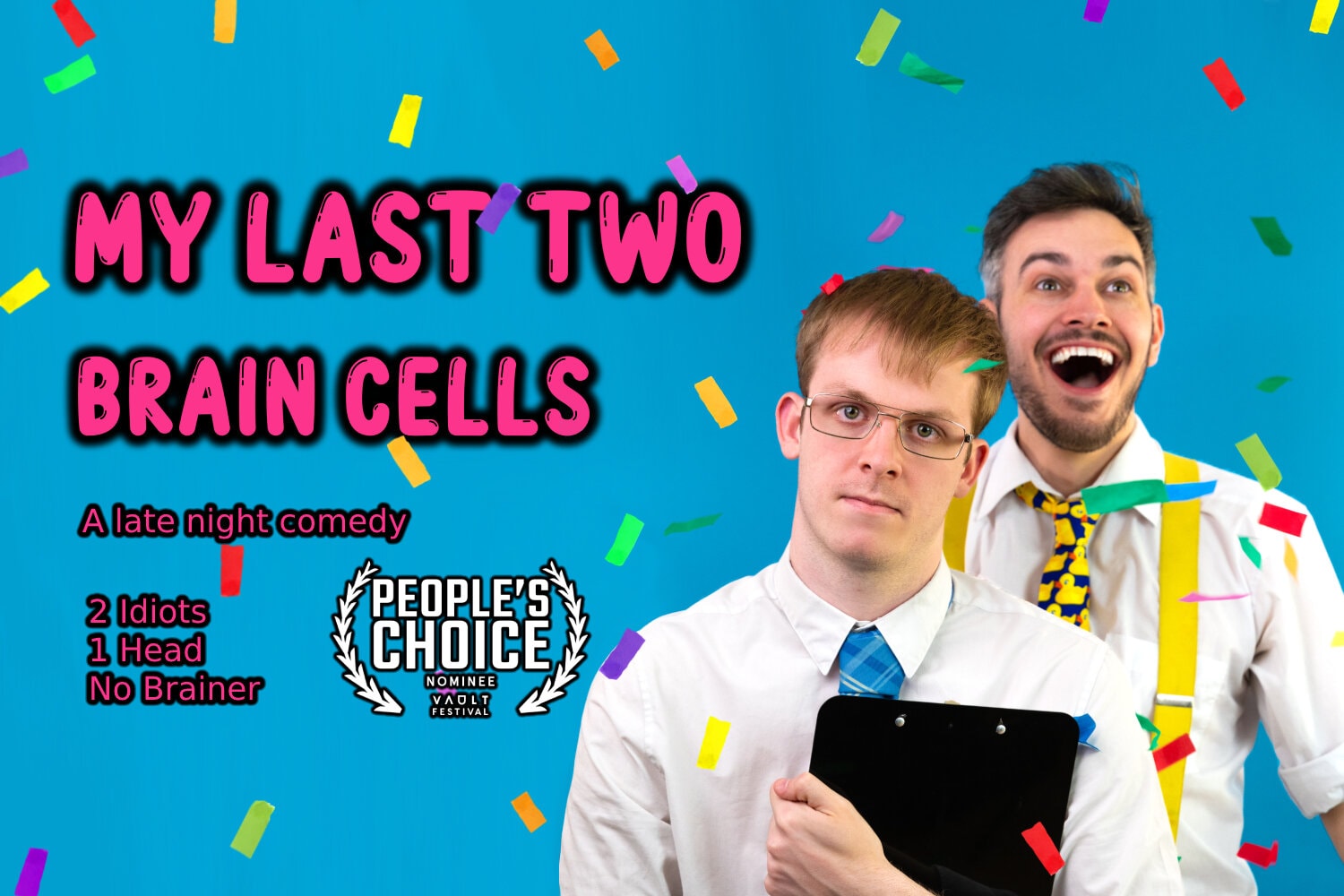 Buy 2 tickets for 2 different Edinburgh Previews at The Other Palace for just £20. The discount will automatically apply when you add the tickets to your basket.
Created by Tom Hazelden & Joe Pike
My Last Two Brain Cells is the debut show from Tom Hazelden and Joe Pike, opening at Vault Festival 2023 to an extended, sell-out run and a nomination for the People's Choice Award.
Originally devised for Fourth Monkey Actor Training Company as a 10-minute sketch, the show has been in development since. Tom and Joe are both character performers and are creating high-concept, fast-paced, absurdist comedy with nods to clowns and sketches (think Aunty Donna meets The Office).
Set in the head office of TPL inc. (the company in charge of running Gary Kane's body), My Last Two Brain Cells invites the audience of honorary hormones in for a special, once-in-a-lifetime tour of the brain.
Unfortunately, when things go awry, the two biggest idiots in the office are the only ones left and are tasked with keeping everything afloat and saving Gary's life.
A wholesome, chaotic hour full of audience interaction, music, skits and the most beautiful song and dance duet the world has ever seen.
Cast:
Tom Hazelden – 12
Joe Pike – 64,928,460,784