Edinburgh Preview – Four Felons and a Funeral
Trigger warnings Strong Language, Sexual Content, Themes of grief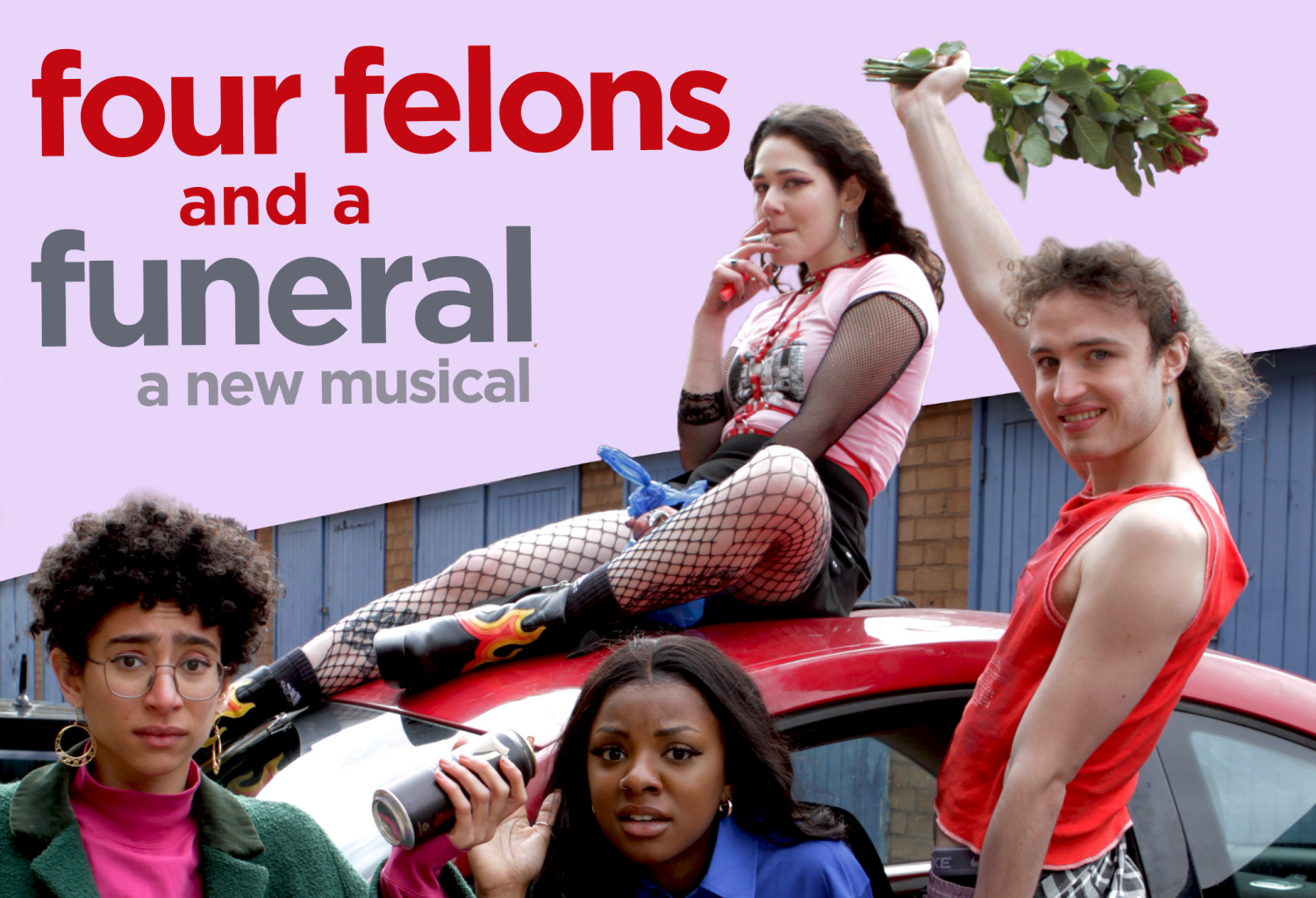 Buy 2 tickets for 2 different Edinburgh Previews at The Other Palace for just £20. The discount will automatically apply when you add the tickets to your basket.

"Expect hilarity, relatability, phenomenal vocals and comical lyrics." – Lost In Theatreland
(for previous work)
Ever thought of stealing someone's ashes? Neither had Millie. Now she's barrelling down the M6 in a Fiat Punto with three accomplices, forty-five packets of crisps, and a large decorative urn.
Four Felons and a Funeral: is a story of four dysfunctional friends on a road trip to scatter their mate's ashes. En route, they go through the five essential stages of grief: screaming, shouting, fighting, f*cking, and fleeing from justice.
Following their sell-out run at the Edinburgh Fringe (⭐⭐⭐⭐⭐,  Musical Theatre Review) in 2022, the award-winning GOYA Theatre Company present a brand new, Queer, rom-com road-trip musical. This is a feel-good show about letting go of people we've lost, and learning to lean on the ones we've got.
This performance is a semi-staged version. 
Production Company: GOYA Theatre Company
Cast
Rua Barron (she/her)
Jordan Broatch (they/them)
Gabrielle Friedman (she/they)
Maddy Maguire (she/her)
Producers:
Mrinmoyee Roy (she/her)
Lowri Spear (she/her)
Director: Sam Woof (they/them)
Musical Director: Màth Roberts (he/him)
Book, Music and Lyrics: Sam Woof (they/them)
Music and Lyrics: Màth Roberts (he/him)
Production Manager: Hollie Morrison (she/her)
Designer: Sonya Smullen (she/her)