Edinburgh Preview – Fabulett 1933
Trigger warnings Distressing themes, war sounds, political viewpoints, scenes of sexual nature and references to violence, war, PTSD, loss of a loved one, substance abuse and homophobia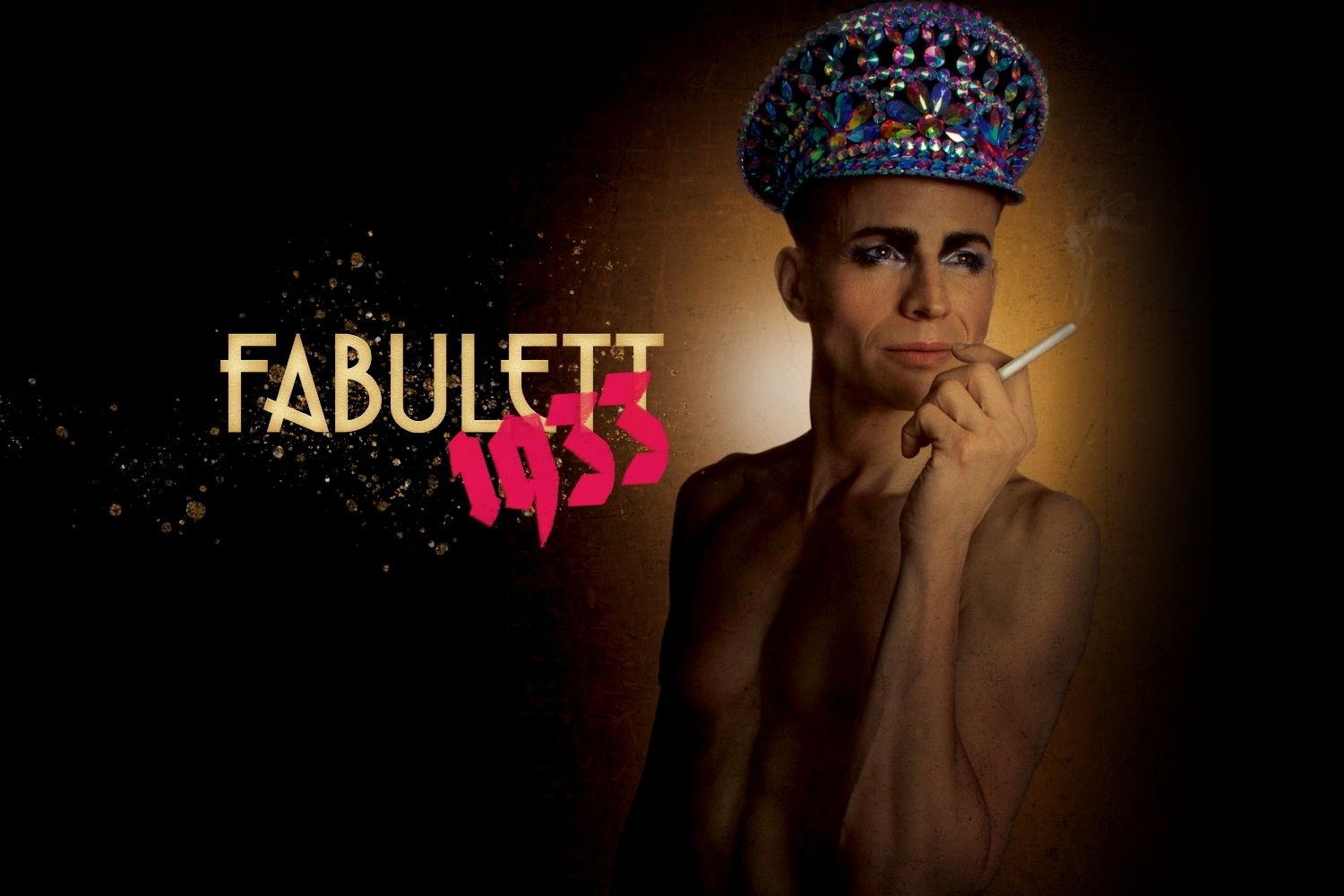 Buy 2 tickets for 2 different Edinburgh Previews at The Other Palace for just £20. The discount will automatically apply when you add the tickets to your basket.
Written and performed by Michael Trauffer
Musical Direction by James Hall
Berlin, February 1933, the new German leadership orders the closure of all 'venues which promote immorality'. But Felix, the emcee of the depraved Fabulett, still has a story to tell.

Set at the transition from one of the most liberal societies of its time with the world's first gay rights movement, where the first queer anthem was composed, one of the first gay-themed movies was made, and the first gender-affirming surgeries were performed, to one of the biggest tragedies in human history, Fabulett 1933 is a queer tale of in/visibility with an original story and score, featuring music, ideas, and lives classified as 'degenerate' by the Nazis.
Before heading to Underbelly @ Bristo Square in Edinburgh, Fabulett 1933 makes a stop at The Other Palace Studio.

'This is not just a show. This is an awakening.'  – Broadway Baby

'Incredibly thoughtful – and often moving.'  – Edinburgh Guide

"Captivating… Trauffer strikes a magnetic figure'  – The Scotsman
Photo credit: Edwin Louis
Photo credit: Edwin Louis
Photo credit: Edwin Louis