Edinburgh Preview – Alan Turing – A Musical Biography
Running time 1 hour 10 minutes
Trigger warnings Contains references to suicide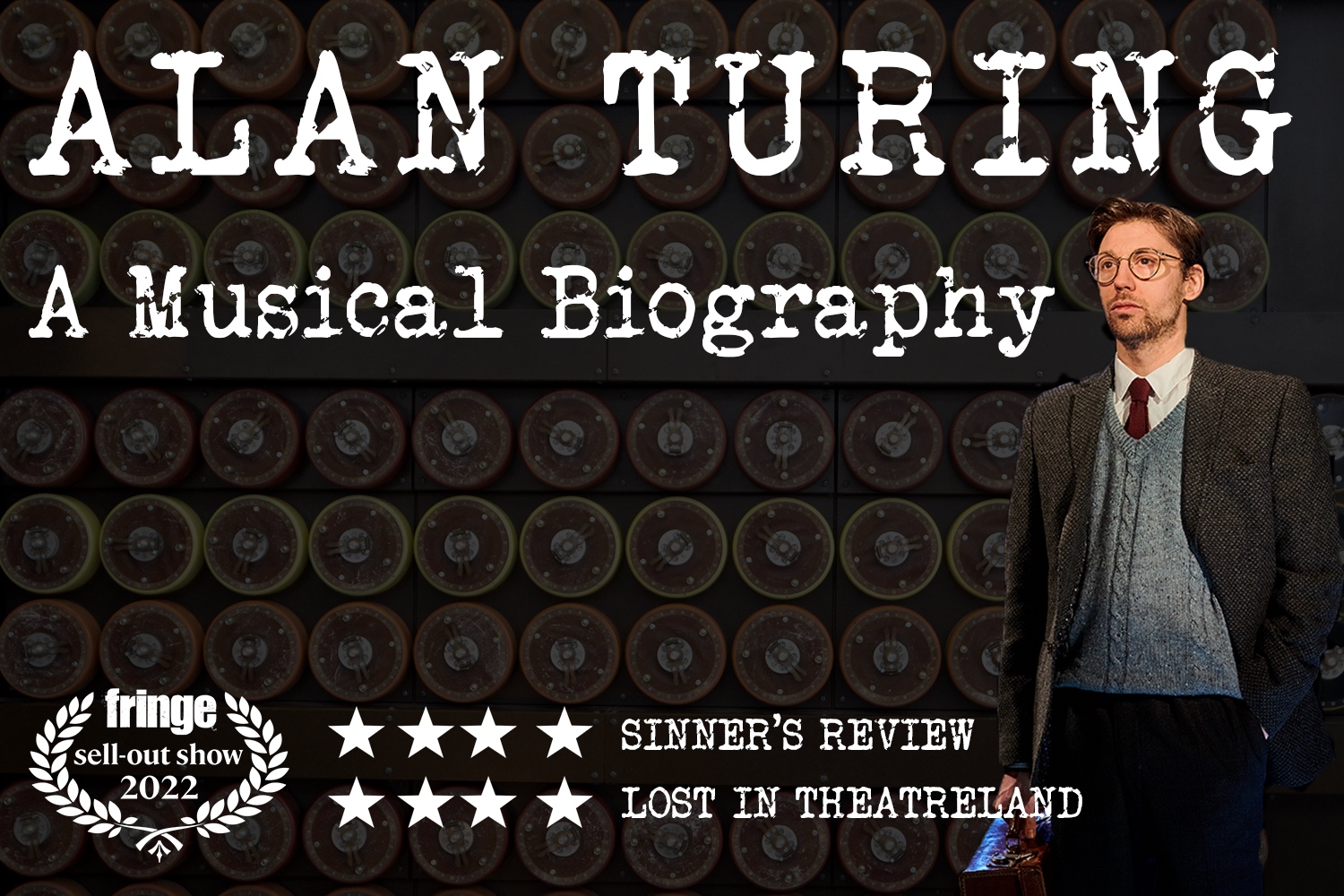 Buy 2 tickets for 2 different Edinburgh Previews at The Other Palace for just £20. The discount will automatically apply when you add the tickets to your basket.
This musical, composed by Joel Goodman and Jan Osborne, with a new script by Joan Greening is a journey through the extraordinary life of Alan Turing.
Alan was a genius whose brilliant code-breaking brain saved approximately fourteen million lives in WW2. This musical takes us on a journey through the loss of his closest friend, his romance with a fellow worker, the moment he realises how to beat the Germans, and the growing awareness of his homosexuality. His treatment after the war was truly appalling and this brilliant, funny man was left in despair.
This production is brought to you by a tiny production company with a big heart. Less than a year ago this musical debuted in a village hall and has now successfully toured to Edfringe in 2022, The King's Head Theatre London, The Town and Gown Cambridge, and also The Hub in Lichfield. Tour dates have been confirmed across the UK well into 2024.
Cast & Creatives:
Composer and Producer: Joel Goodman
Co-composer and Co-Producer: Jan Osborne
Book: Joan Greening
Director: Jane Miles
Alan Turing: Joe Bishop
Andrea: Zara Cooke