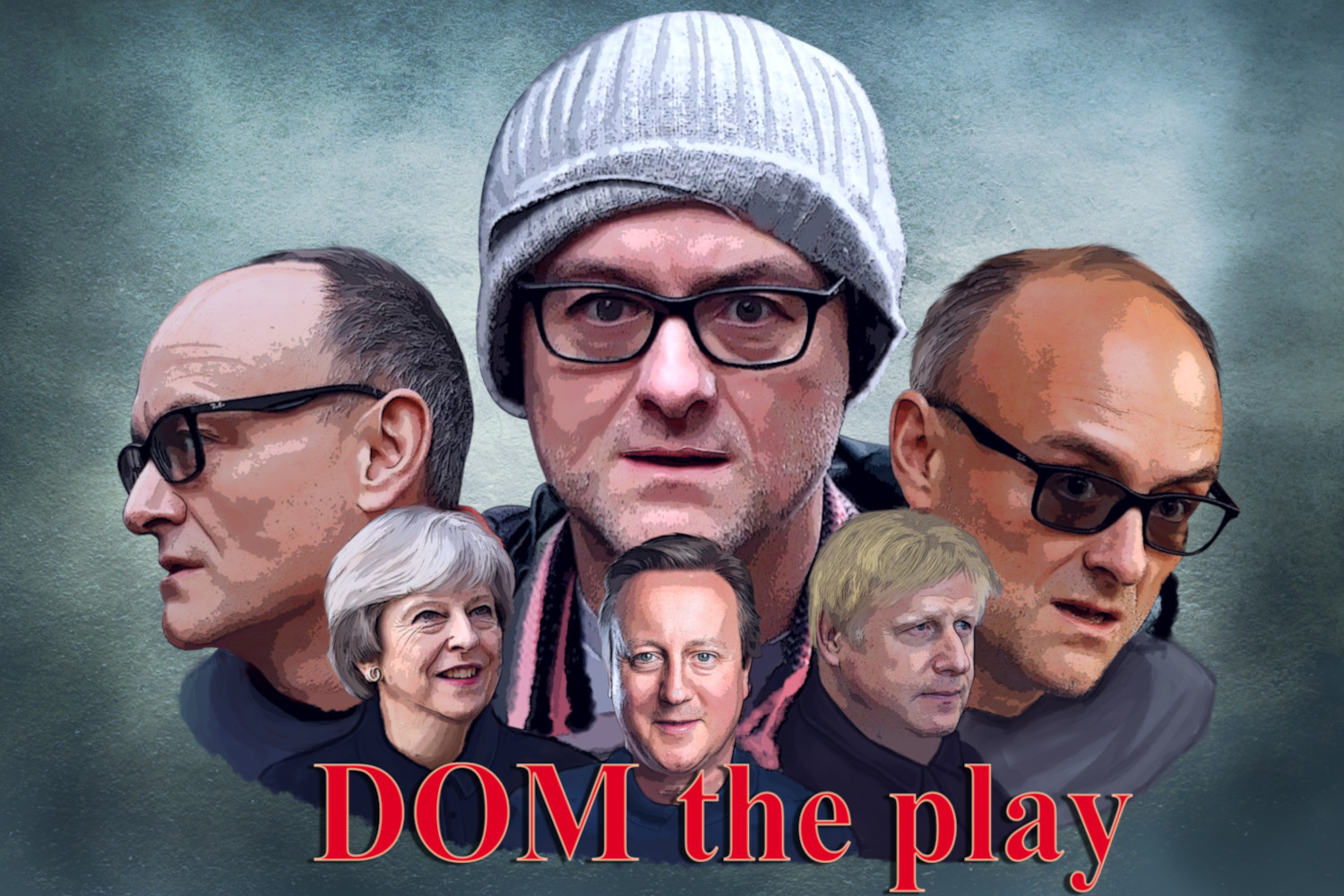 A new political satire transfers to The Other Palace.
DOM – The Play enjoyed a sell-out run at the The White Bear Theatre. Now it arrives in the heart of Westminster, starring Chris Porter as Dominic Cummings and Tim Hudson as Boris Johnson.
Cast includes:
Tim Hudson
David Mildon
Chris Porter
Rebecca Todd
Directed by Michael Kingsbury
The show explores the chief controversies of Dom's explosive career.
He reveals:
– How he won the Brexit referendum by manipulating social media.
– Why he despises Nigel Farage
– The truth about Barnard castle
– Why Britain's civil service is designed to fail and how he planned to fix it.
Dom also tells us:
– How David Cameron made a secret pact with Boris over Brexit.
– What Boris really thinks of Liz Truss.
– How he struggled in Downing Street to control the narcissistic Boris while dealing with constant interference from Carrie
– Why he finally fell out with Boris
– The details of his brutal sacking in November 2020
DOM – The Play – a must-see comedy for anyone who follows the Westminster circus.

"Sharply observed satire painting its hero as a reform terrorist" – The Stage

"A delightfully fresh and hilarious insight into the man who thinks the civil service is an "idea for history books." – The Spy In The Stalls

"Dom's narrative forms the evening's backbone, but there are hugely enjoyable cameo performances from Tim Hudson — in nihilistic buffoon mode as Boris Johnson…" – The Times

"There is barely a pause for the frequent laughter to die down. The jokes are as remorseless and shameless as the characters are unrepentant." – The Spy In The Stalls