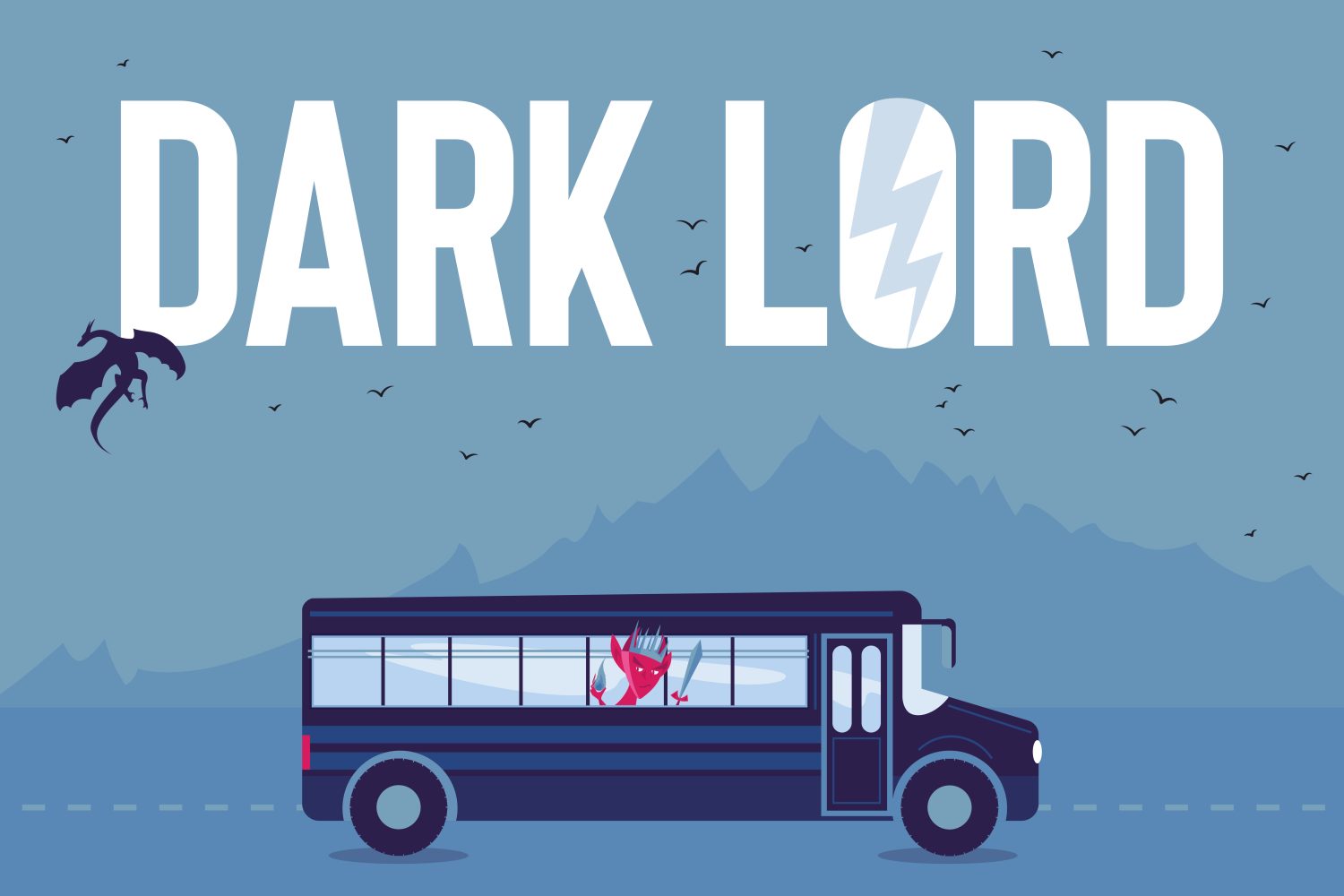 This show will be taking place at The Other Palace Theatre Studio
MTFestUK 2023 bundle offer:
All tickets £16
Buy 2 tickets for different shows for £25
Buy 8 tickets for all MTFestUK shows for £96
Discount will be automatically applied once customer has logged into their account and added tickets to their basket.
Book, music and lyrics: Laurence O'Keefe and Kevin Murphy
Based on the books by Jamie Thomson
Director: Andy Fickman
Musical Director: Katharine Woolley
A 12-year-old boy wakes shivering in a parking lot, claiming he's a monstrous world-conquering Dark Lord, banished from his magical home dimension by his White Wizard arch enemy.
The adults mistake "Dark Lord" for "Dirk Lloyd," concluding he's an abandoned, disturbed child stuck in a self-protective fantasy. Dirk is placed with a foster family and enrolled in middle school where he faces terrifying new threats: homework, bullies, and the school bus. When Dirk turns out to possess REAL MAGIC, his new family is tested — will Dirk return to his homeworld seeking bloody vengeance, or learn to value human life?
All performances as part of MTFestUK 2023 will be presented in an abridged workshop format, with scripts in hand.
Cast:
Robbie Alexander
Marianne Benedict
Max Cadman
Gillian Ford
Maxwell Griffin
Gabriel Hinchliffe
Teleri Hughes
Sophie Hutchinson

Teleri Hughes
Sophie Hutchinson
Ellis Kirk
Jessica Lim
Alexander McMorran
Jena Pandya
Kaine Ruddach
Tristan Whincup