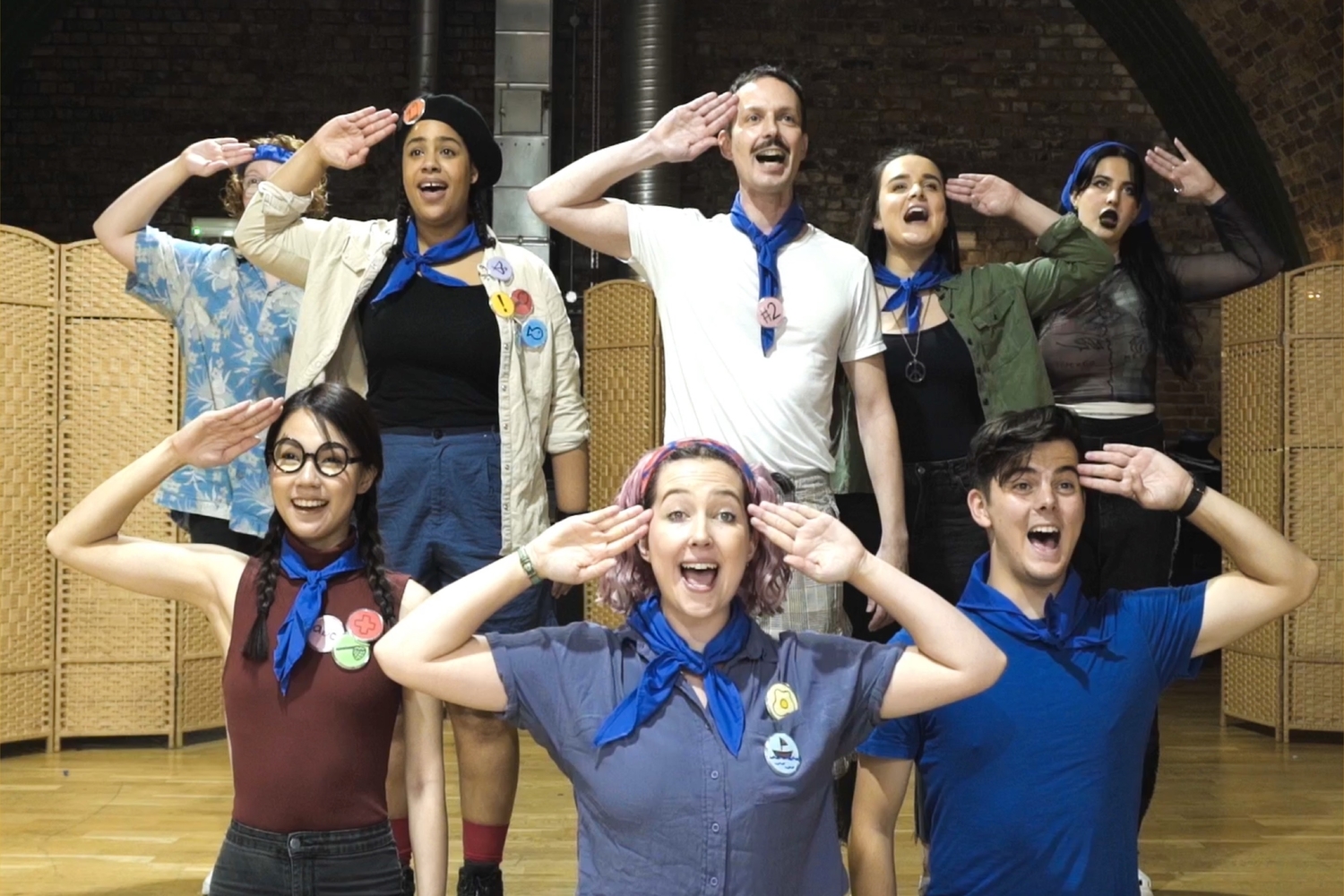 Have you got what it takes to be a Tit?
Inspired by youth groups in Britain such as the Scouts and Girl Guides, Bird Brigade welcomes you to Camp Blue Tit, set in the heart of the Peak District.  Meet Greta, Fizzi and Jessica; three young misfits forced to join the Bird Brigade to get their 'SEEDS for Life' in the hope of learning social and life skills.
The camp is led by "Big Bird" Judy, a middle-aged Northern bolshy lass and her Number Two, James.   When she fails to be recognised as a notable leader within the Bird Brigade Association, Judy vows to change things for the better by adopting some new leadership methods inspired by dictators of the past- but how far will she go?
Bird Brigade is a comedy musical that explores the various generational and social tensions that exist in Britain today, whilst being a refreshing tonic of humour to entertain and uplift.
This concert version features a West End cast led by the hilarious Julie Atherton and material inspired by legendary comics Victoria Wood, French&Saunders and Tim Minchin.
Get ready for some 'camp' entertainment!