Acoustic Divas! A Fundraising Concert for Rhys Taylor's Gender Affirming Care
Running time 1 hour 40 minutes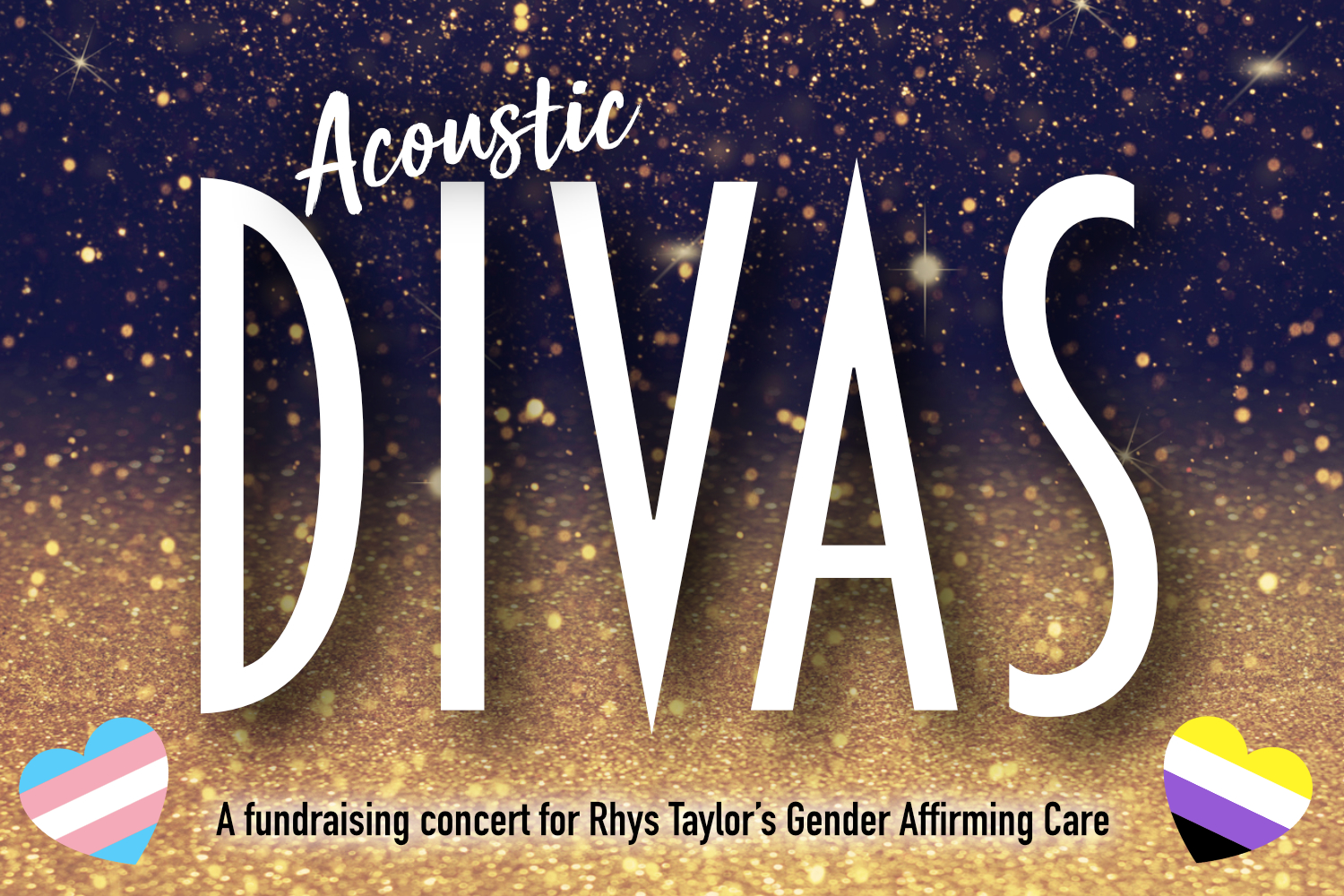 Acoustic Divas! Is a fabulous fundraising concert for Rhys Taylor's Gender Affirming Care.
Join us, as a plethora of West End talent comes together to sing striped-back versions of Iconic Diva Hits for one night only. Including the songs of Judy Garland, Liza Minnelli, Barbra Streisand, Shirley Bassey, Celine Dion, Whitney Houston and many more…
About Rhys:
Rhys Taylor (They/Them) is a Welsh-born actor, who has featured in shows like: The Book of Mormon, Everybody's Talking About Jamie, Millennials and most recently Eugenius at the Turbine Theatre. They currently have a go Fund Me which you can find HERE.
Creative:
Musical Director: Laurence Stannard
Stage Manager: Frankie Mcewen
Sound Designer: Alistair Penman
Cast:
Kelly Agbowu (Mrs Doubtfire)
Joseph Beach (Eugenuis!)
Rebecca Birch (Abigail's Party)
Jaina Brock-Patel (Six)
Sam Buttery (Taboo)
Lucca Chadwick-Patel (Mamma Mia!)
Lara Denning (Adrian Mole)
Madison Firth (Heathers)
Matthew Grove (Lovestuck: A New Musical)
Alyn Hawke (Beauty and The Beast)
Mari Izzard (Pride & Prejudice)
Joshua Lovell (Wicked)
Rob Madge (My Son's a Queer)
Tania Mathurin (Mary Poppins)
Rhys Taylor (Book of Mormon)