Running time 1 hour 10 minutes
Trigger warnings References to addiction, strong language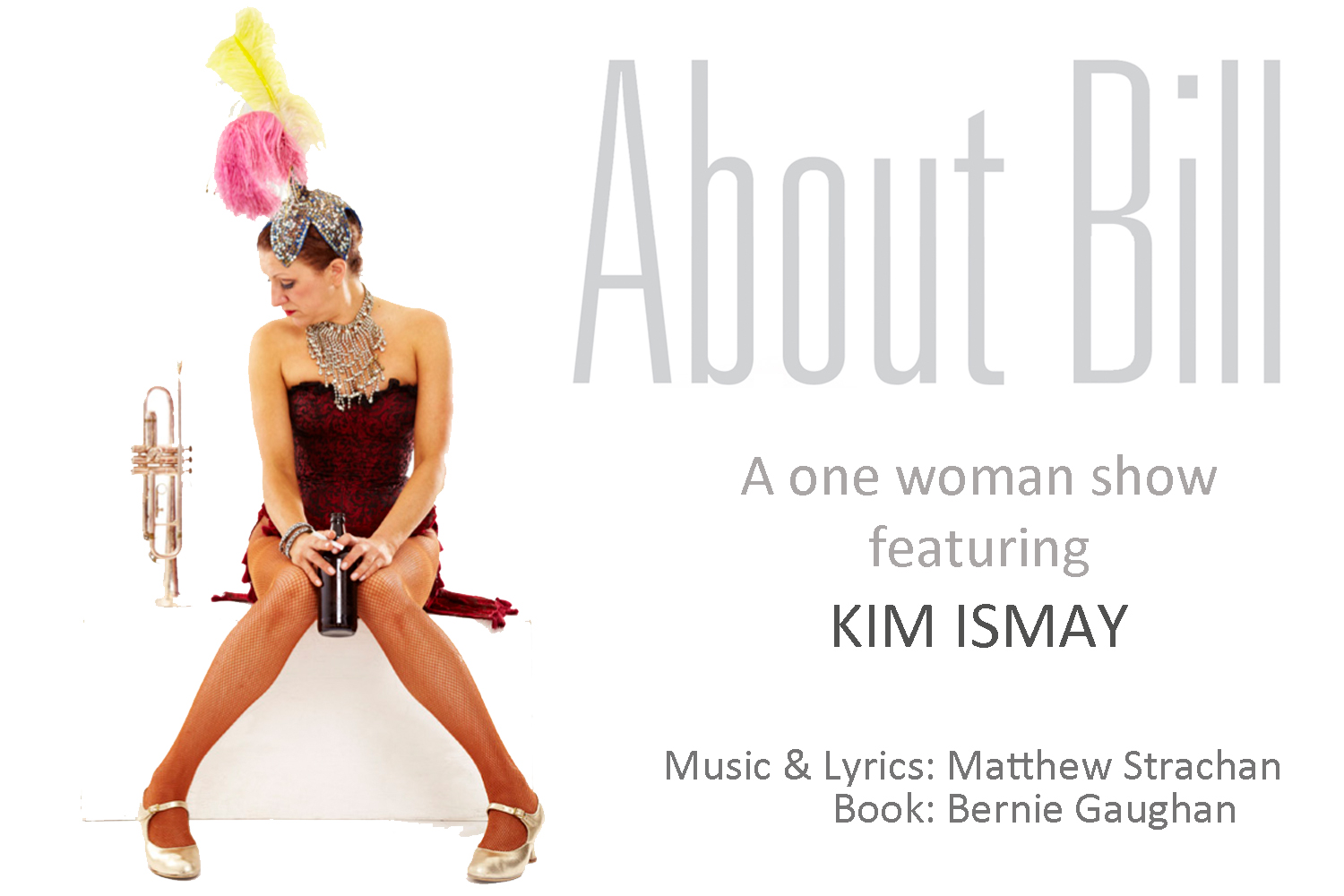 About Bill is a one woman show starring Kim Ismay with piano accompaniment by Paul Crew.
Kim Ismay has starred in countless West End and National Tour productions such as Wicked, Mamma Mia, Chitty Chitty Bang Bang, Saturday Night Fever, Acorn Antiques, Singing In The Rain, Lautrec, The Rocky Horror Show plus many television dramas.
The show was written by Matthew Strachan and Bernie Gaughan and it concerns the life of the eponymous Bill Fitzgerald, a fictitious, renowned jazz trumpeter born 1930 died 1990 who we never meet. His life is portrayed through the eyes of the women who were closest to Bill throughout his life and these women are all played by Kim.
Cast – Kim Ismay
Piano Accompanist – Paul Crew
Book – Bernadette Gaughan
Music & Lyrics – Matthew Strachan
Director – Keith Strachan
It's a journey through time in which we meet Stella, Bill's mother, his Aunt Dot who brought him up, Sally his daughter, Joyce, the mother of his daughter plus his numerous lovers and fellow travellers. So, although we never meet Bill, we meet the wonderful women in his life and through their eyes we see him rather clearly.
Kim's performance is a tour de force not to be missed. 
This production is directed by Keith Strachan, father of Matthew, who has himself had a long successful career as theatre director, composer and songwriter.