A Very Very Bad Cinderella
Running time 1 hour 45 minutes
Trigger warnings Frequent strong language, sexual references and innuendo, drug references, audience participation, loud noises, flashing lights.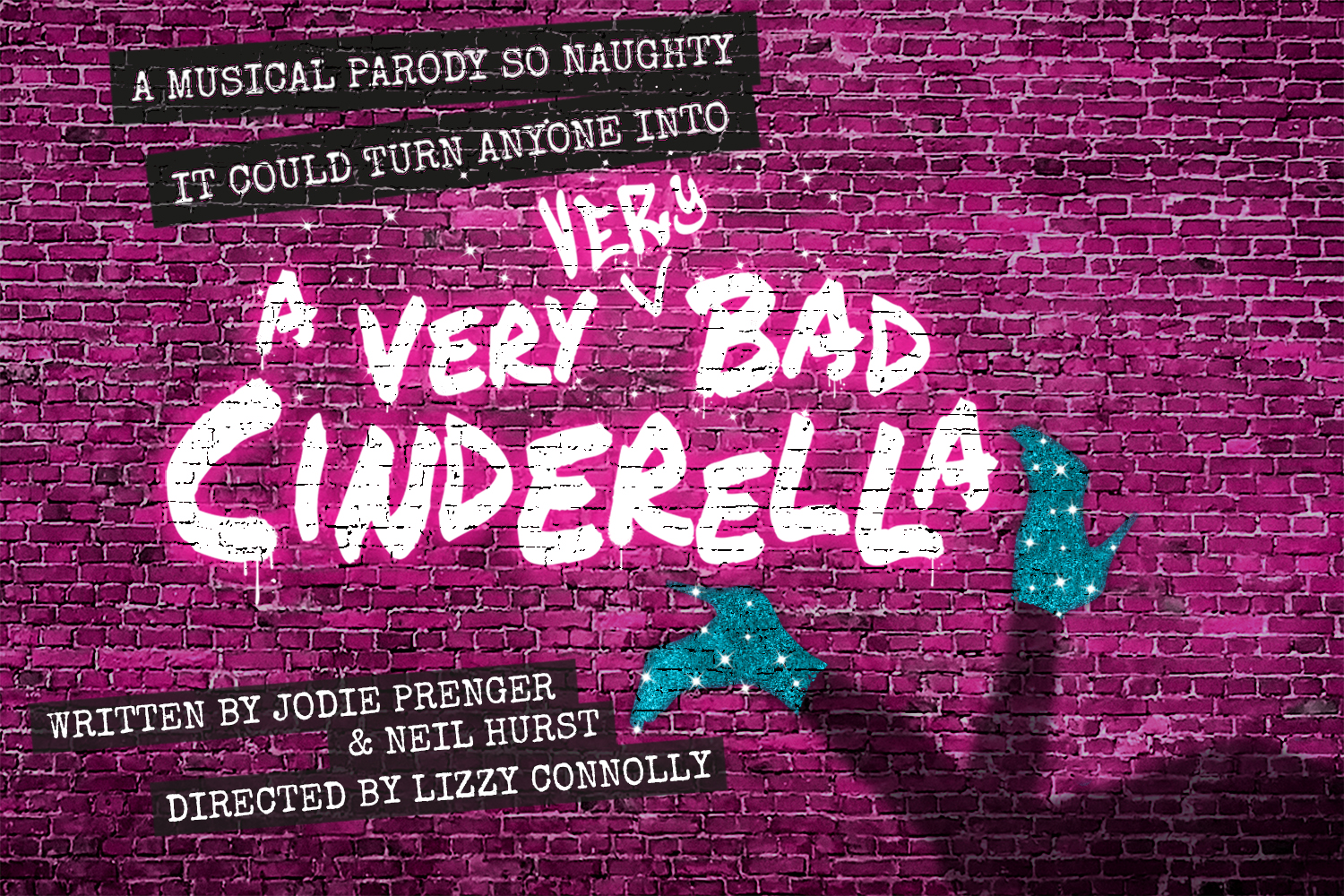 The Other Palace presents a musical parody so naughty it could turn anyone into A Very Very Bad Cinderella!
Cinderella? Loses a shoe, marries a Prince, blah, blah, blah… whatever! We've seen the story, read the book, and endured many a dodgy pantomime version. But who do we really go to see? You know who they are, those 'Ugly B**ches' who have us in stitches'. We love them, we hate them… the filthy tramps. This is the 'Real' Cinderella story direct from the mucky mouths of the ladies that were there. So, lock up your Sons, and all of your Misters, Look out London, it's the UGLY SISTERS.
Featuring loads of songs lovingly ripped off from the repertoire of those West End Wendy's. You think you know the story of precious little Cinderella? Think again! Join us at The Other Palace for the naughtiest, stagey-est, panto-packed show in London.
Cast
Veronica Green
Imelda Warren-Green
May Tether
Keanna Bloomfield
Creatives:
Writers: Neil Hurst & Jodie Prenger
Director: Lizzy Connolly
Set & Costume Designer: Reuben Speed
Lighting Designer: Jack Weir
Video Designer: Sam Diaz
Sound Designer: Rob Atkinson
Musical Director: Lauren Hopkinson
PRAISE FOR GHOSTED – ANOTHER F***ING CHRISTMAS CAROL 2022 AT THE STUDIO

"It's an understated triumph of smut and social commentary" – The Stage

"It finds mirth in the clichés of the season, while rattling off a host of R-rated gags and working to suffuse a familiar tale" – WhatsOnStage

"An absolute marvel full to the brim with humour" – All That Dazzles

"It is hard not to be overcome with fits of hysterics… It is genuinely hilarious" – Broadway Baby

"It is exactly what is needed in the current climate, and I didn't stop laughing throughout" – The Spy in Slalls