Trigger warnings Flashing lights, Haze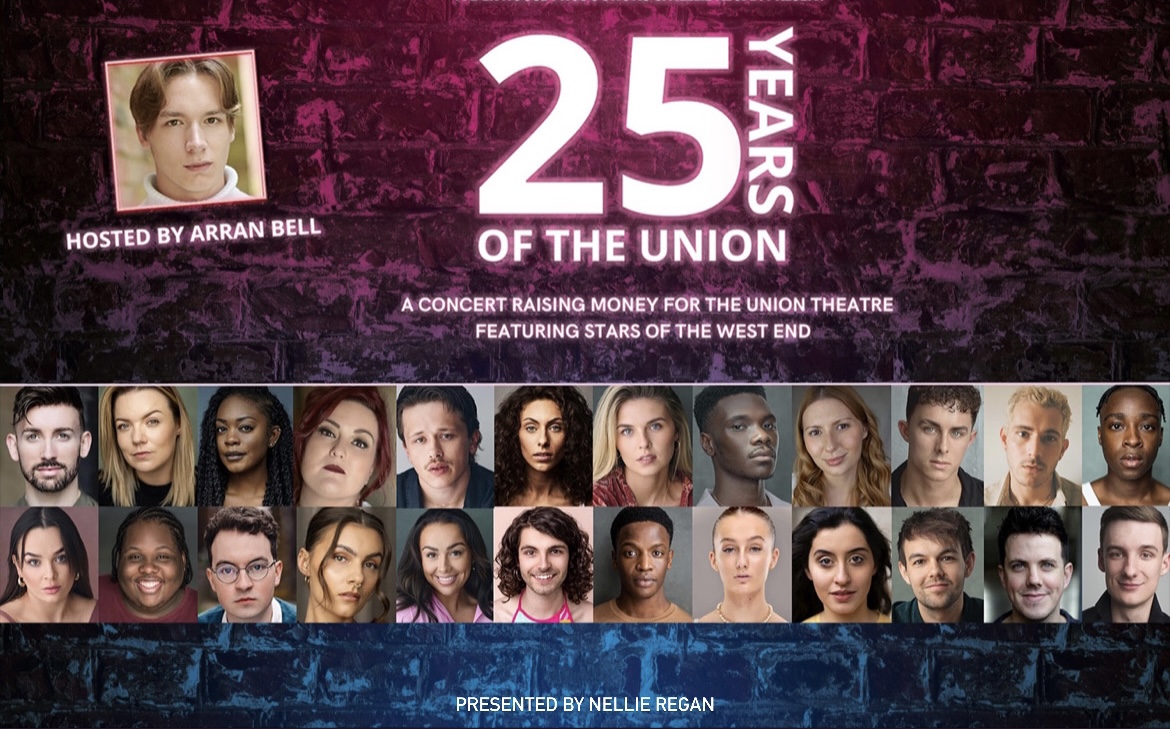 Join us at The Other Palace for a night full of West End stars performing to raise money for The Union Theatre.
The Union is a welcoming fringe venue based in Southwark that was opened by Sasha Regan 25 years ago. The Union has a special place in a lot of people's hearts as it's the most beautiful venue but most importantly it is also a community, people who come to the Union never leave.
Since after Covid-19 as a venue they have struggled to come back to what it was, so come along to help raise as much money as we can to keep this beautiful community alive and give back to always having a safe, welcoming venue where everyone is welcome to create and express themselves.
Let's have an amazing night together to celebrate the last 25 years. You do not want to miss it!
Creatives:
Musical Director & Pianist: Michael Bradley
Host: Arran Bell
Cast:
Michael Ahomka-Lindsey
Bronté Barbé
Pearce Barron
Kyle Birch
Michael Burgen
Erin Caldwell
Owen Clayton
Amy Di Bartolomeo
Tom Duern
Alex James Ellison
Andrew Ewart
Luke Friend

Collette Guitart
Billie Kerr
Sam Kipling
Hannah Lawton
Emma Lindars
Michael Mather
Rhianne-Louise McCaulsky
Kayleigh McKnight
Alex Okoampa
Ayesha Patel
Nellie Regan
Rodney Vubya