A new curated scratch night coming to The Other Palace in partnership with All That Productions, giving new musicals and emerging artists a stage to present their work for development and feedback. 
All That Scratch aims to provide more new musical theatre with an outlet to share new work, nurturing new creative voices in writing, direction and performance. This initiative aims to address the disconnect between entry-level creatives and the ability to forge early collaborations and experiment by working together, without the commitment of putting together a full production. 

The Other Palace is proud to also announce that All That Scratch live performances will be recorded and released as podcast, with interviews with the creatives and performances, to provide new musicals with a wider platform of exposure.

We're looking for submissions from both finished pieces and works-in-progress that fit the below criteria to be featured in the inaugural scratch night.

We also want to help facilitate new collaborations with other artists, so if you're looking for a lyricist, composer, bookwriter or director, get in touch via submissions@theotherpalace.co.uk and we'll link you up with someone to collaborate with.

Deadline to apply is noon on Fri 14 Dec. Please submit your musical or song for consideration here: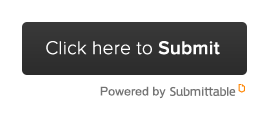 Times & Prices
Mon 28 Jan, 7pm

RUNNING TIME
Approximately 1 hour 

TICKET PRICES*
All tickets £5

*All prices are subject to availability, may only be available on certain performances and are subject to change without prior notice.

Age Recommendation: 16+ (may contain strong language)